We are so excited to see this featured story on Cinderollies up on our blogger friends' blog, Fit Chick Next Door. Our girl Kara is in the process of planning her own wedding day and was looking for the perfect way gift to pass along to her bridesmaids. When she came across our foldable ballet flats, she found this was not only a great gift for her girls but an awesome accessory for her as well!
See her review and the featured story on Cinderollies in the text below. We are thrilled she loved them as much as us!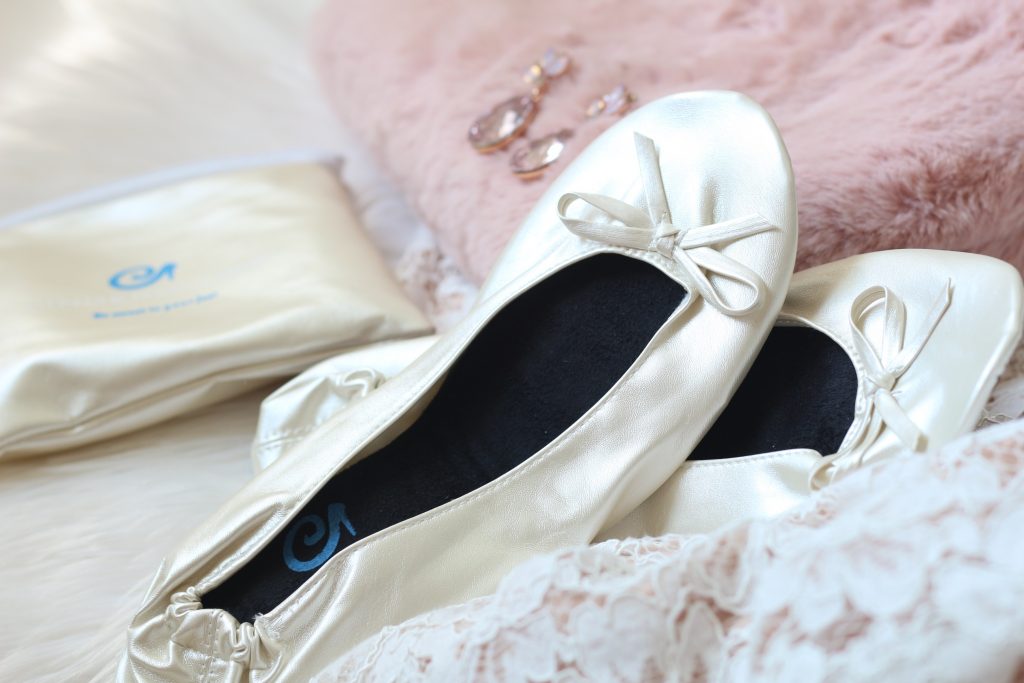 Kara's featured story on Cinderollies:
"One of the things I knew that I wanted was for my bridesmaids to be stylish yet comfortable. I knew that I didn't want to gift them with traditional flip-flops and that I wanted a product they would want to use well after my wedding day. I was so intrigued by Cinderollies website and the reviews that I decided to grab a few pairs to try them out. That's when I decided to say YES to Cinderollies! The foldable flats are not only super comfortable but they are also stylish. I mean they come in so many perfect colors [not just black!] and they are also a flattering shape on the foot. One more thing I love about these foldable flats is that they come in a chic little carry case which is great for on-the-go and easily fits in your bag."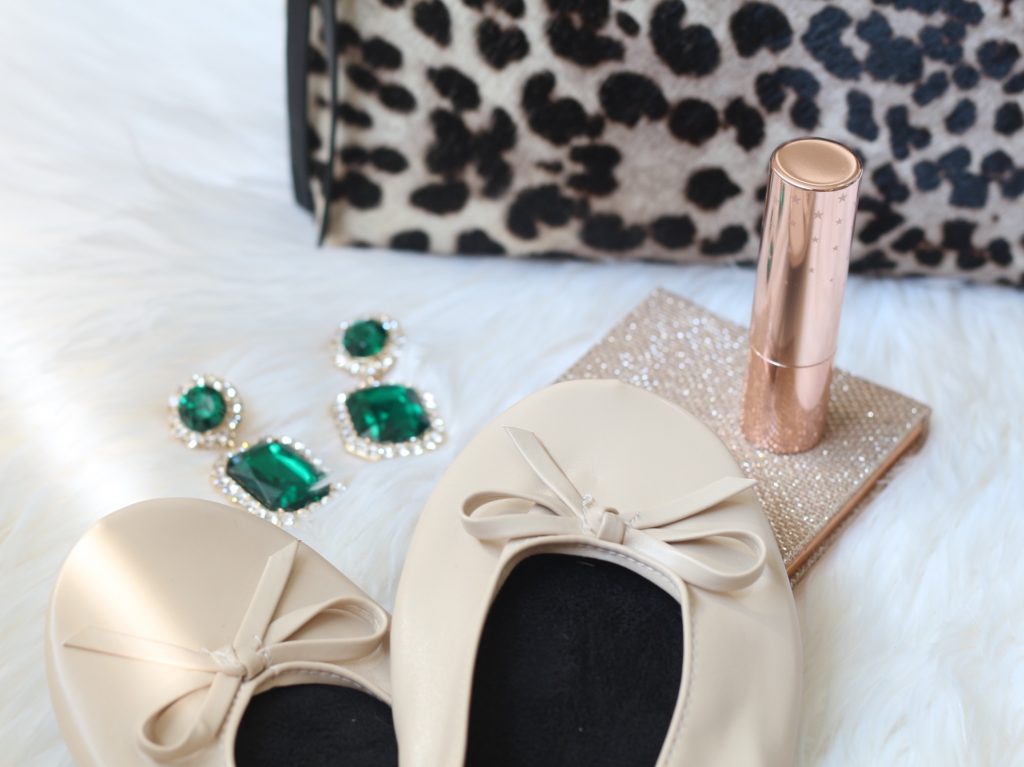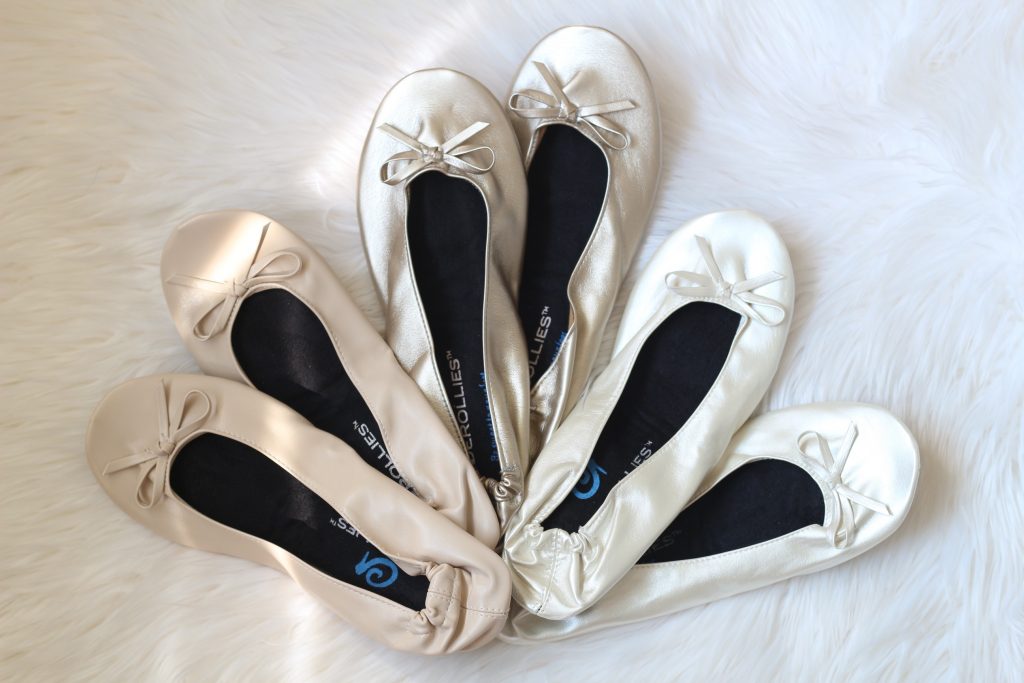 "You might ask why it is so important for me to gift unique items that my bridesmaids will want to use after my wedding? It's because I can't tell you how many robes or bridesmaid tote bags I own which have now either been donated or used as grocery bags. Don't get me wrong, I love each and every gift I have received but when I go out, the first tote I grab isn't one that says bridesmaid and I have so many of them.
When I first started brainstorming different gift ideas, I thought 'what is something you always need or want every day and at a wedding?' The first thing that popped into my head was comfortable shoes. Then I thought about all the flip-flops I've gathered over the years. I started researching different wedding flats online and that is when I found Cinderollies. Thanks to their bulk order option, I am able to gift my bridesmaids with chic, foldable flats that they will want to use during my wedding reception and hopefully after the night ends."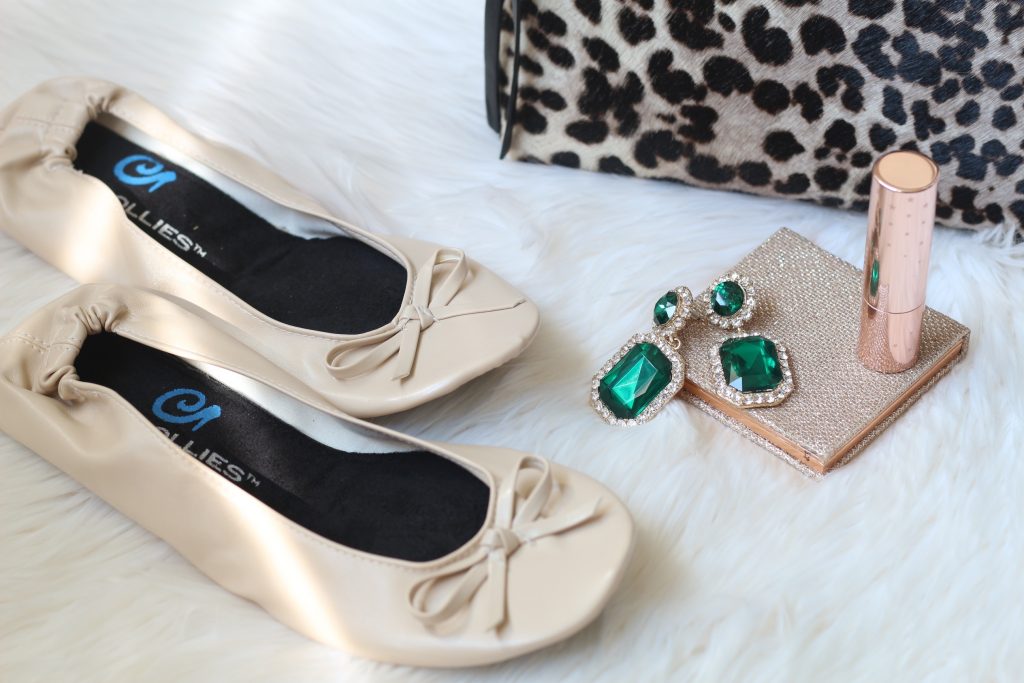 "Why do I love Cinderollies?
They come in MULTIPLE colors
They have a wide range of sizes
They ship quickly
They are affordable and available for bulk order
They are easy to take on the go
They have the perfect ballet flats shape
The team behind Cinderollies are super friendly and easy to work with
I  love to bring these foldable flats with me to industry events, while traveling, at the office, for a night out, and I even keep a spare set in my car just in case!
The product is stylish, unique, and exactly what I was looking for
How do they compare to their competition? Well, I didn't fall for Cinderollies for no reason! I think the quality is better. I love that they come in a bunch of different colors instead of just black! I love their convenient little carry case and most of all I love that they are affordable. I am so happy with the pairs that I tried. I actually love them so much that I will also be wearing a pair to my wedding reception along with my bridesmaids!"