We are thrilled to share with you all, Kara & Rob's Maryland wedding day featuring Cinderollies wedding favor ballet flats on the blog today!  This sweet couple tied the knot earlier this year at the George Peabody Library in Mount Vernon, Maryland. From what we can tell, it looked like a dream wedding. Getting to play a small part in our customer's special day is always such a thrill for us! They gave our Cinderollies foldable ballet flats as wedding favors to help keep their guests dancing during the reception. As you will see from their beautiful wedding day pictures, Kara and Rob were "sweet to their wedding guests' feet" with our wedding ballet flats and it helped keep the dance floor packed. If you want to keep your bridesmaids dancing by your side on your special day, our Cinderollies bridal slippers are the bridesmaid gift that keeps on giving. Our Cinderollies bridal party ballet flats are cute and comfortable and are always a better alternative than cheap flip flops for weddings and we offer multiple discounts when you order bulk ballet flats for wedding guests.
Thank you to Kara & Rob, and their amazing wedding photographer, Carly Fuller Photography, for sharing their stunning wedding day pictures with us to feature on our blog. Not only do we love being able to see our shoes in action but we adore seeing our customers so happy to be married!  If you gave our foldable flats as wedding favors or bridesmaid gifts for your wedding party on your wedding day and want to have your special day featured on our blog, please shoot us an email at info@cinderollies.com! Seeing our wedding ballet flats at weddings and events and on our beautiful bride's feet is what we love the most.
Learn more about this dynamic duo and how they met below. It is as sweet as can be!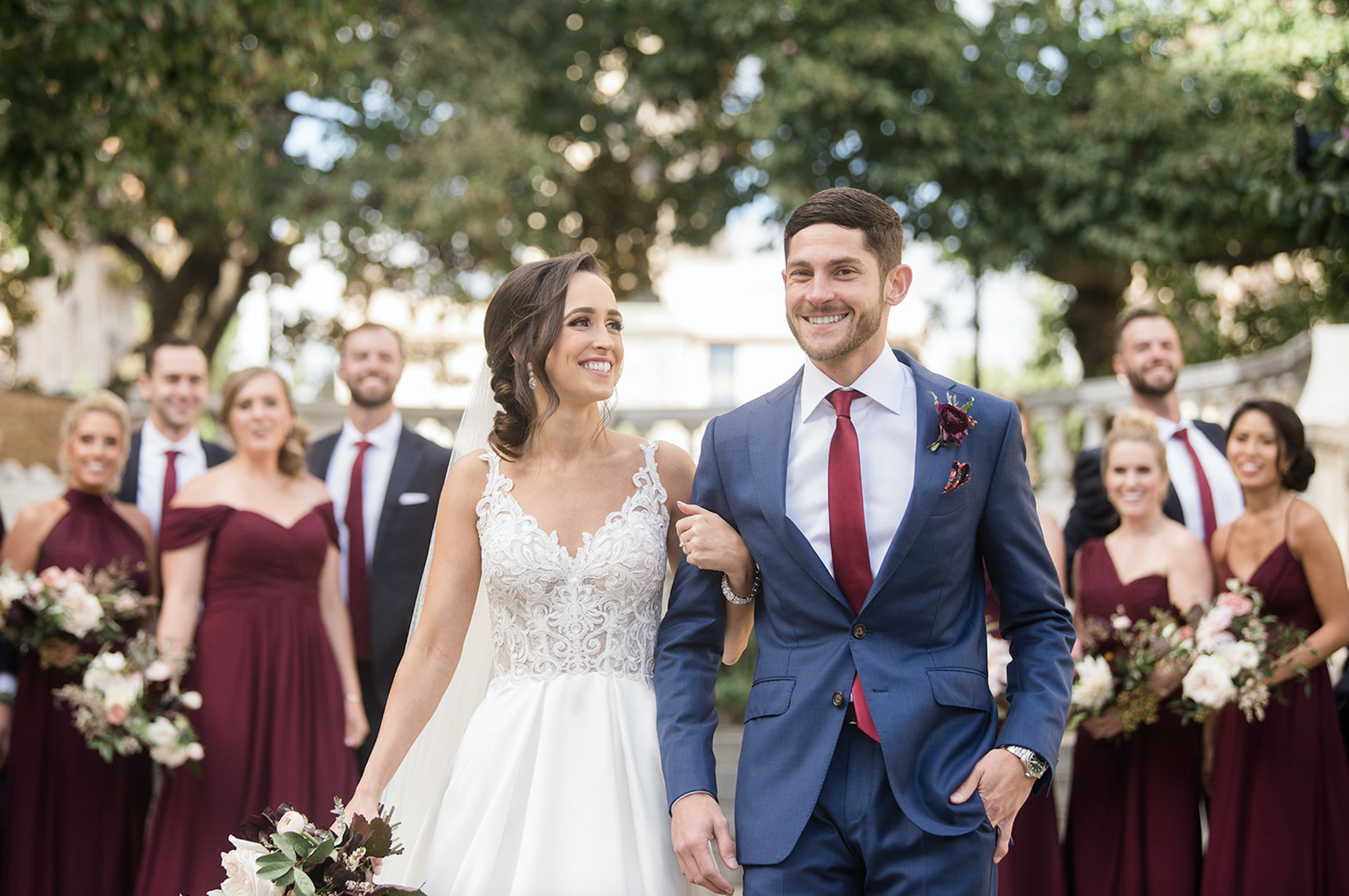 Kara & Rob's George Peabody Library Wedding in Mount Vernon was in the heart of the city they love.  Rob proposed to Kara at the
Sagamore Pendry hotel
in Baltimore, MD. He told her ahead of time that they were having dinner with her parents. Kara's parents were supposed to bail on the dinner last minute but her mom ALMOST ruined it because it was a little TOO last minute and her excuses were a bit much. Kara thought it was weird but fell for it anyway since it was a Wednesday night and she never would have thought she'd be proposed to on a Wednesday! After dinner, Rob took Kara out to the back pool deck to watch the sunset and that's when he got down on one knee. Kara's brother popped out from behind a wall to take photos as well as a member of the Pendry staff. It was all beautiful but the moment Kara REALLY cried was when Rob told her that he'd already spoken to her boss and called off work for her the next day. He had also booked a room for them at the Pendry hotel. It was so thoughtful! Kara's other brother came to the hotel and they all went on to celebrate with champagne and tequila shots
The next day they went to the beach to celebrate more with friends. It was just the perfect way to continue their already electric and fun connection.
From Kara:
We met at Macky's bar in Ocean City, MD. We like to think it was fate that we met then & there because we both almost didn't go out that night and we both decided last minute to go. It was a bunch of weird little circumstances that ultimately lead to us meeting and hitting it off IMMEDIATELY. We talked for hours that night and spent the rest of the weekend together. And then the next weekend and then next and the next… Our relationship kind of hit the ground running.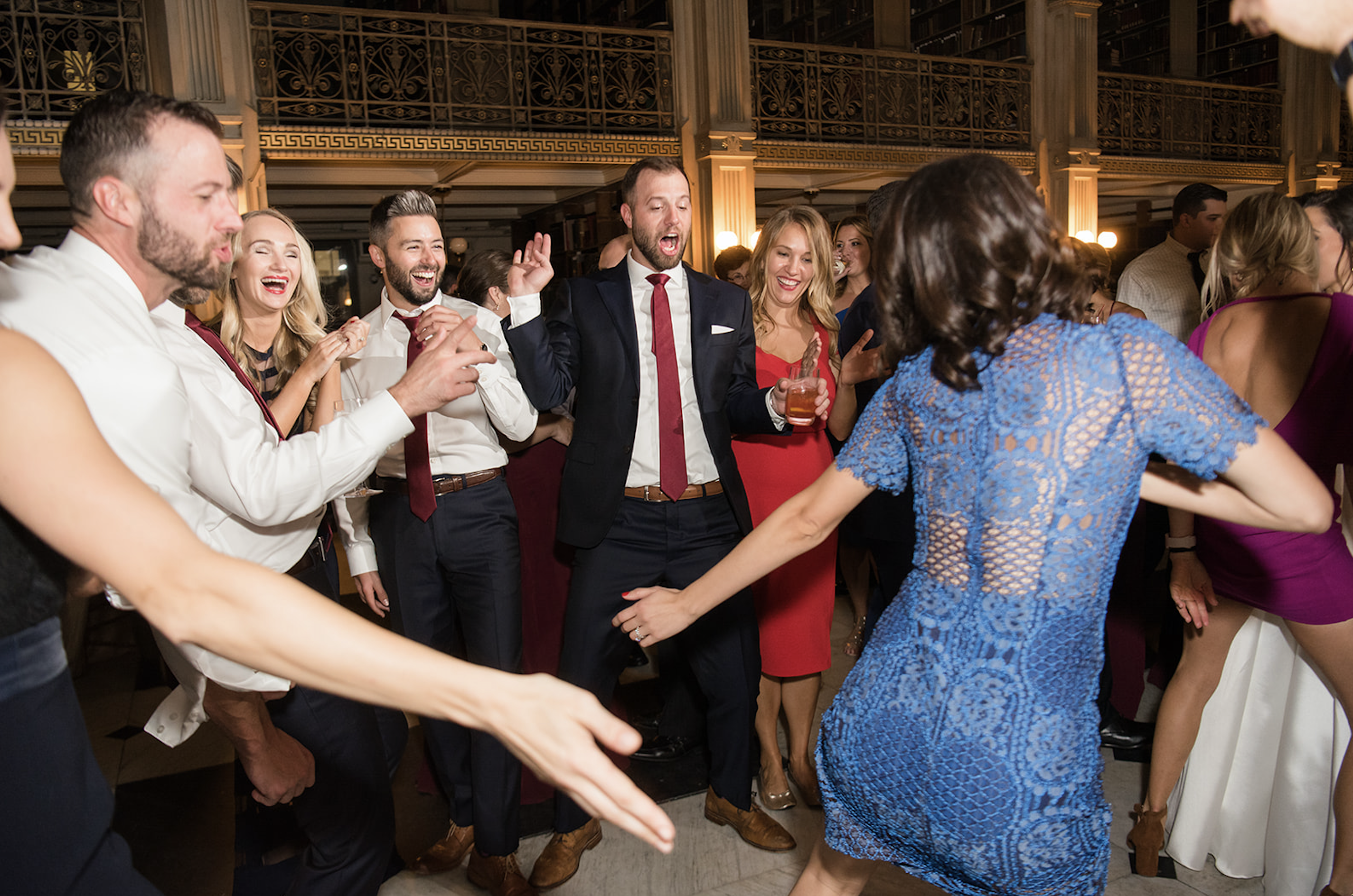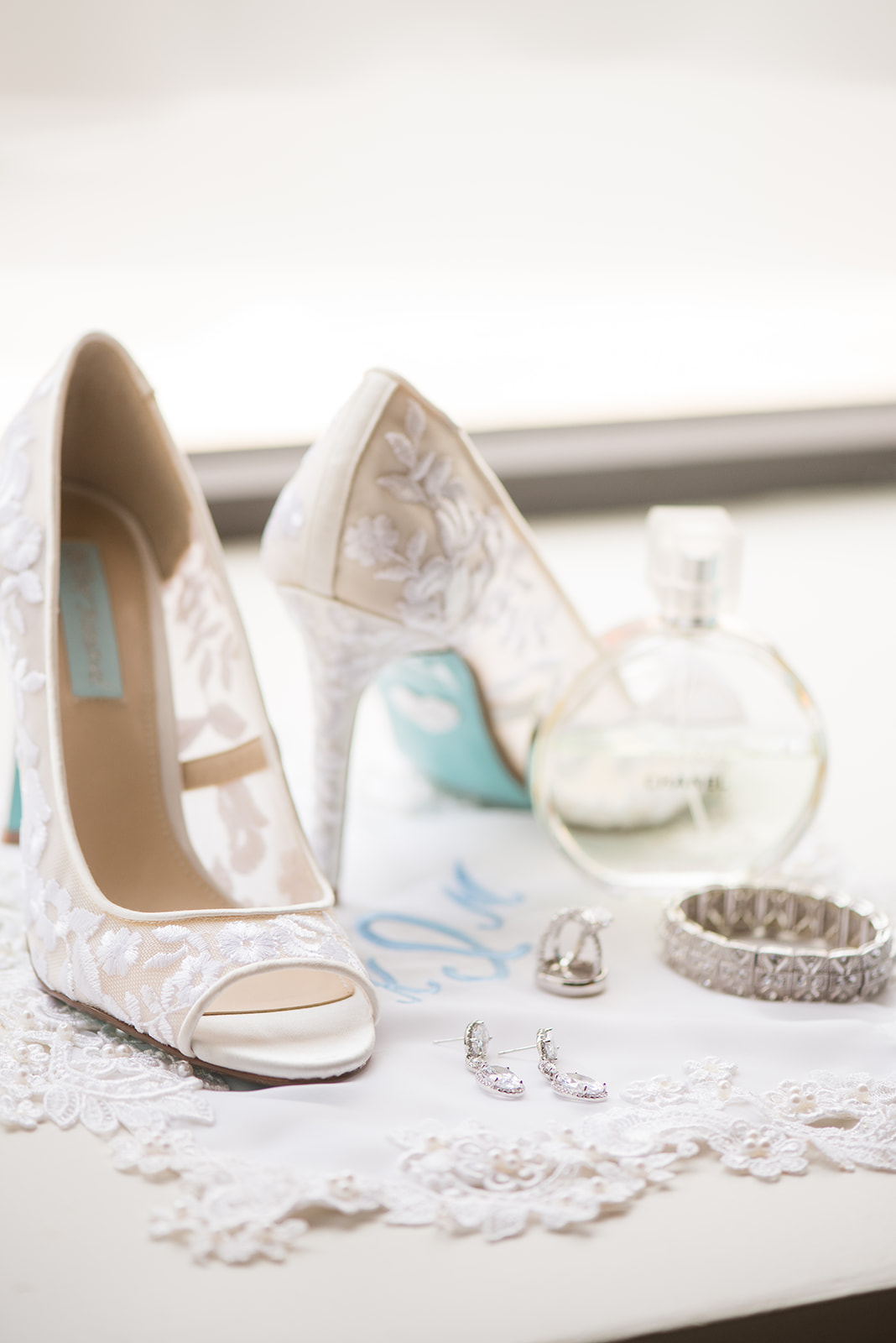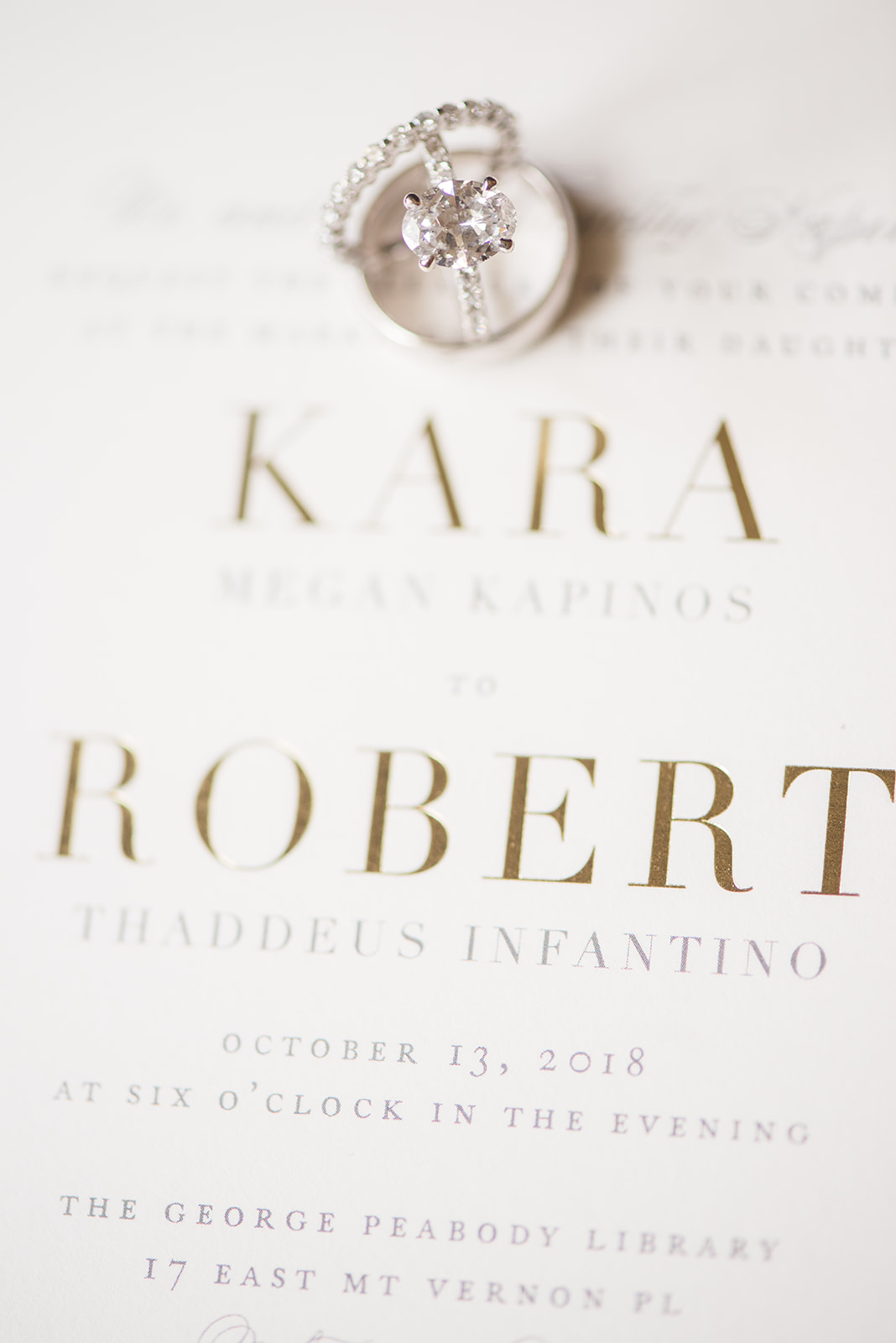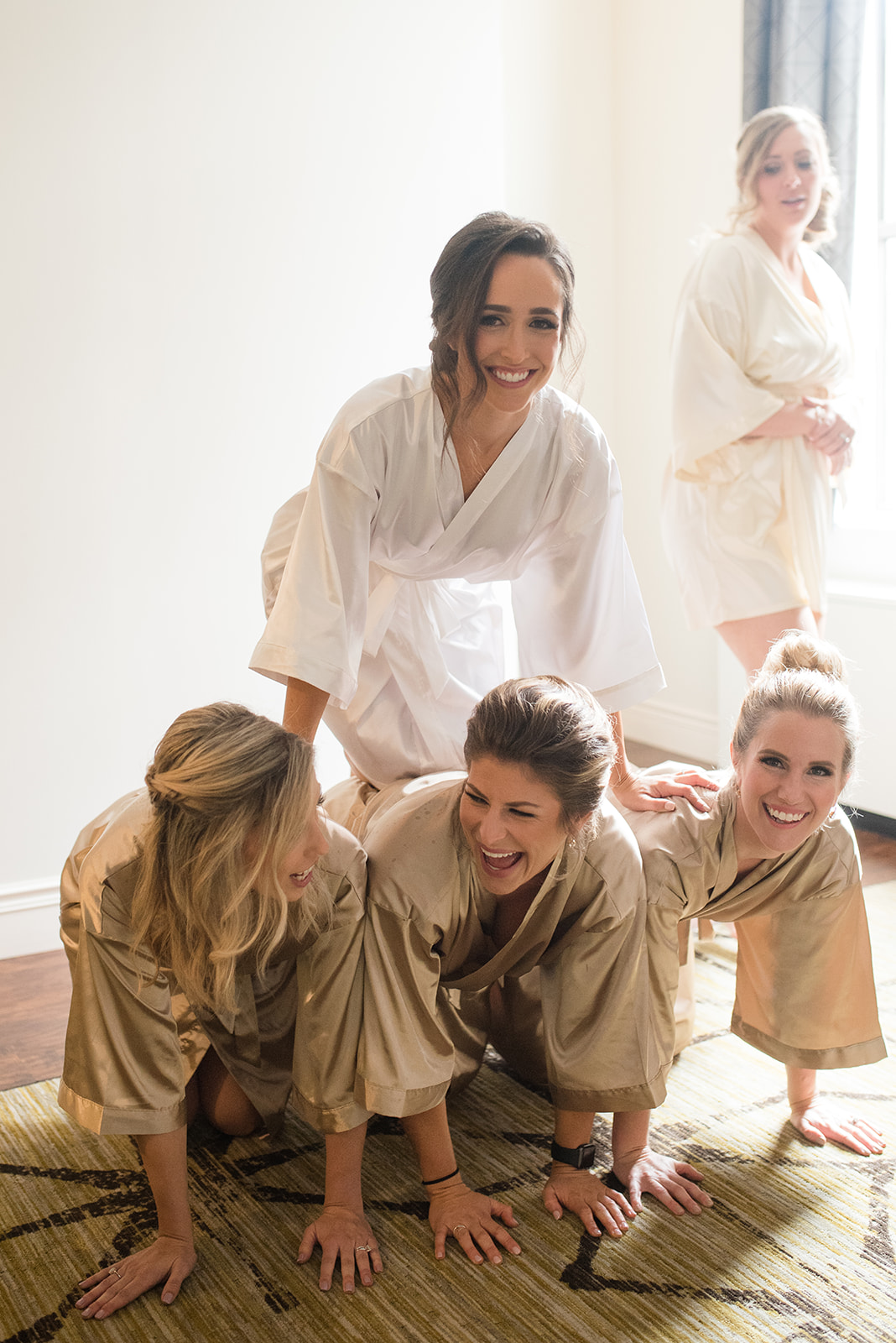 Maryland Wedding Day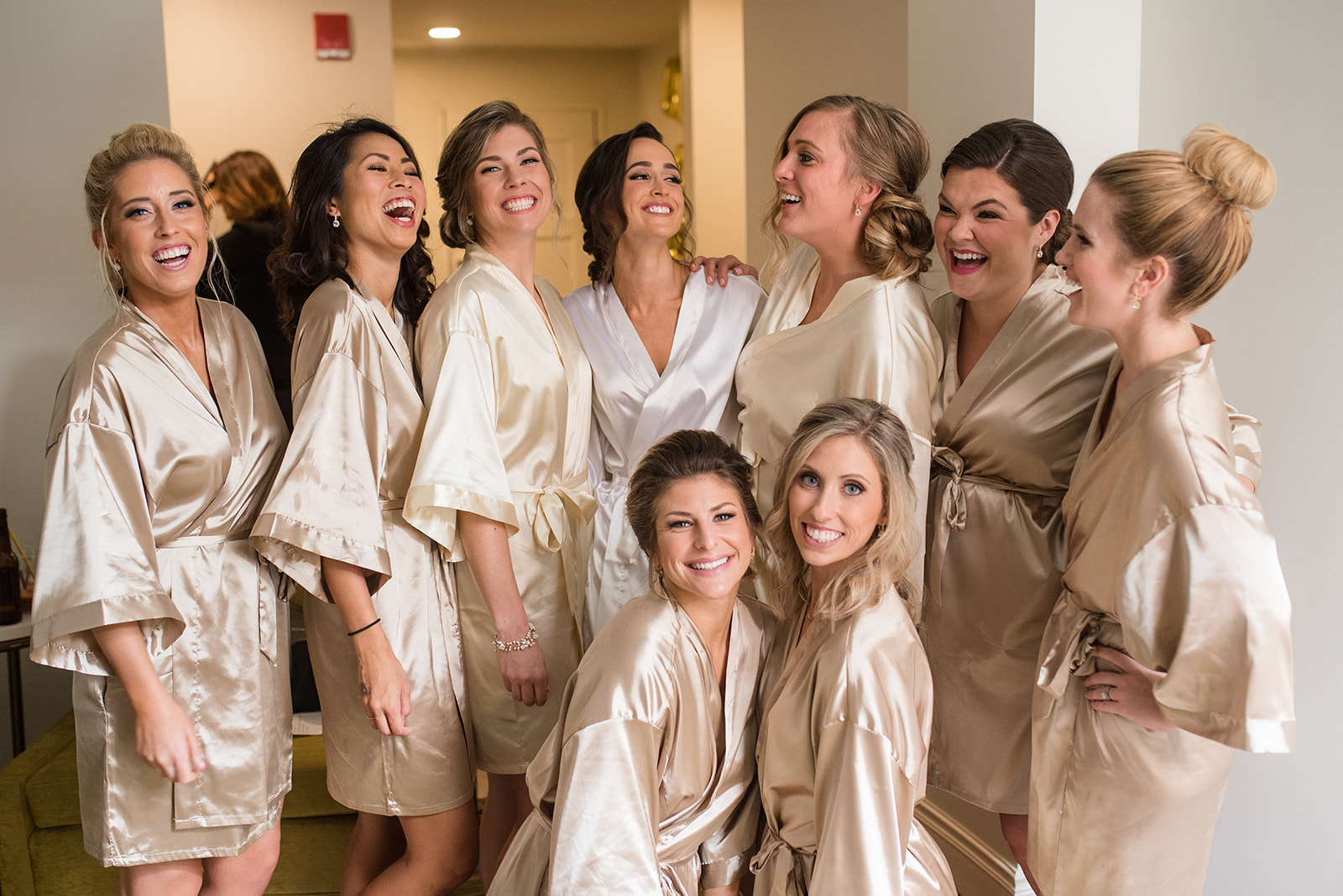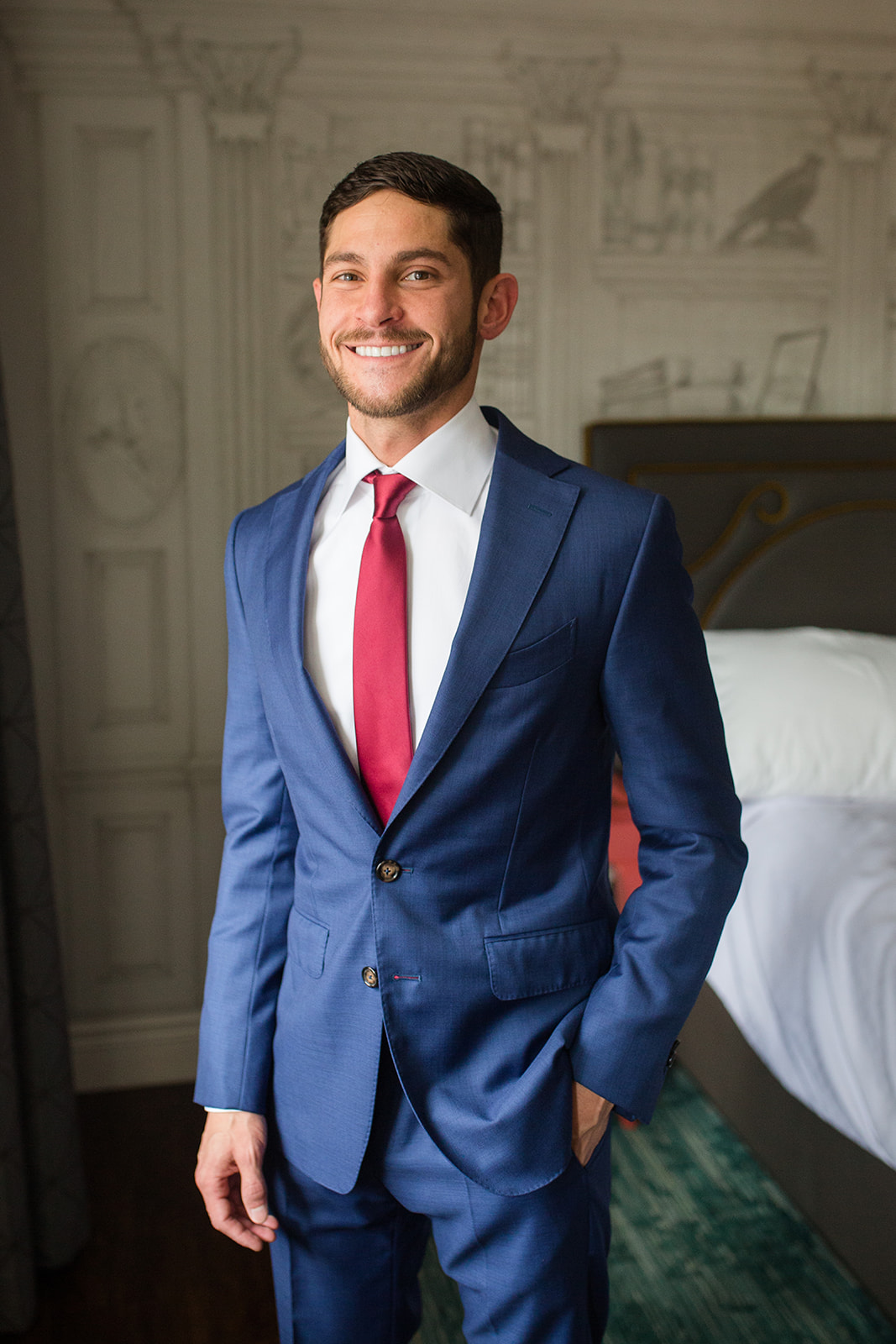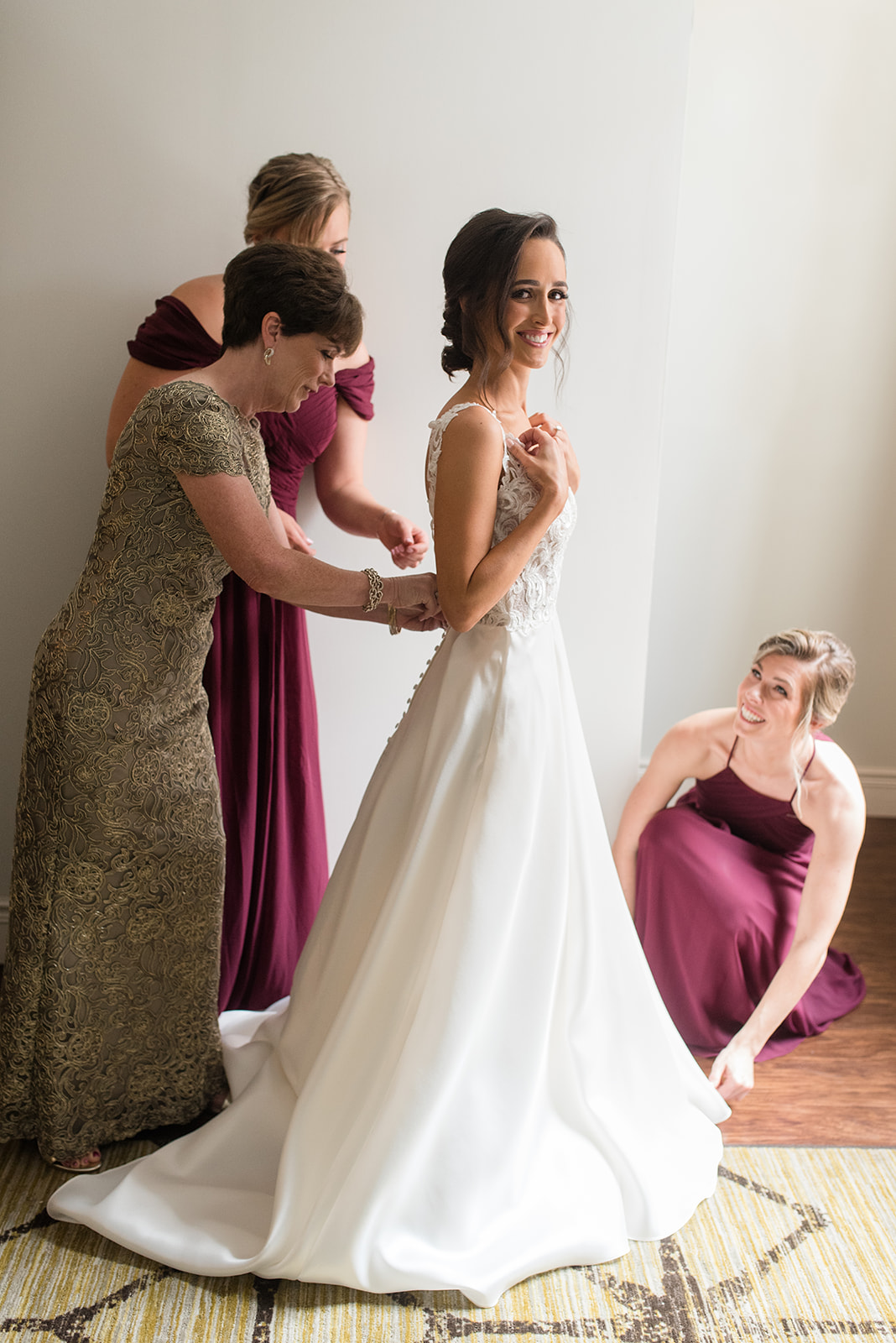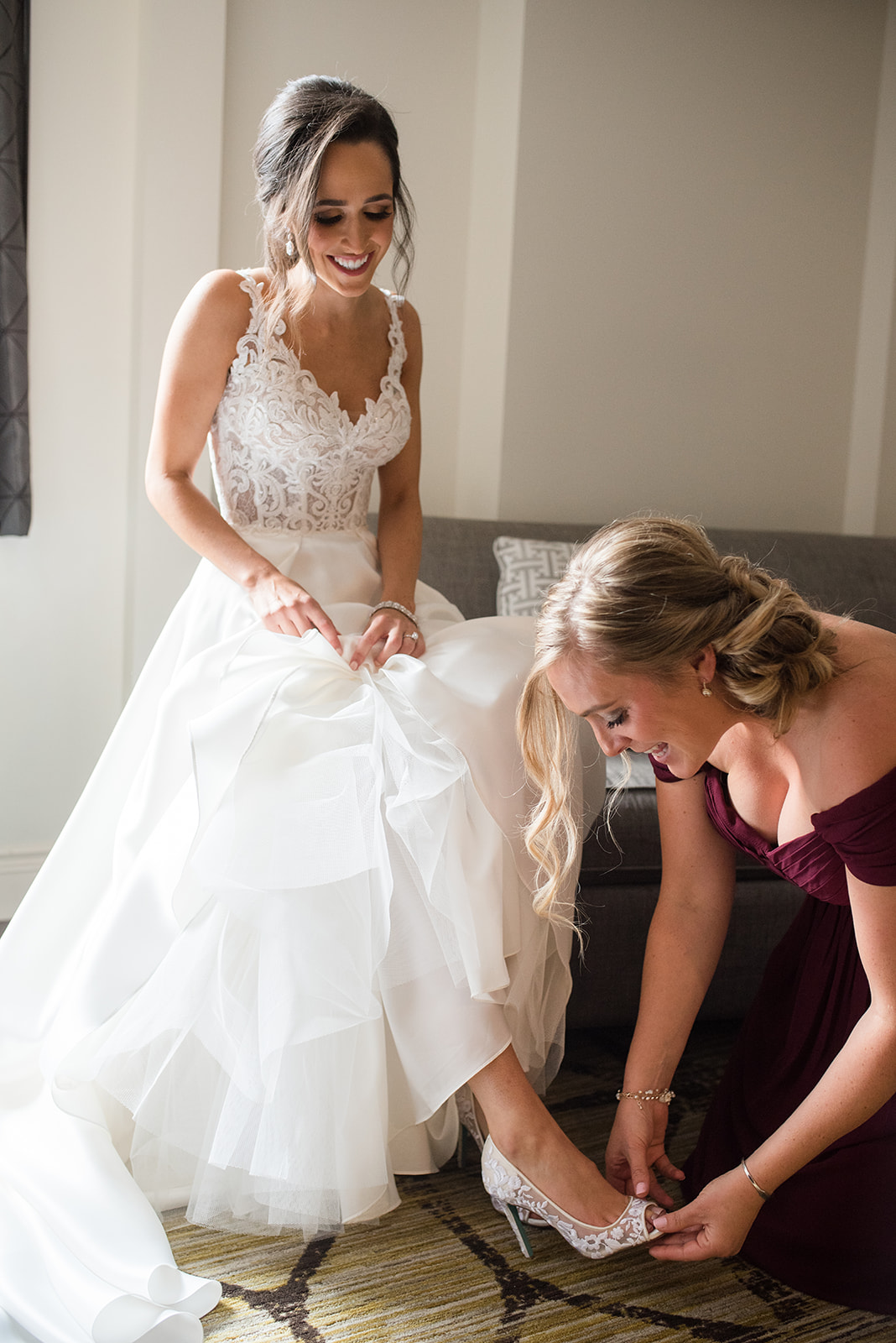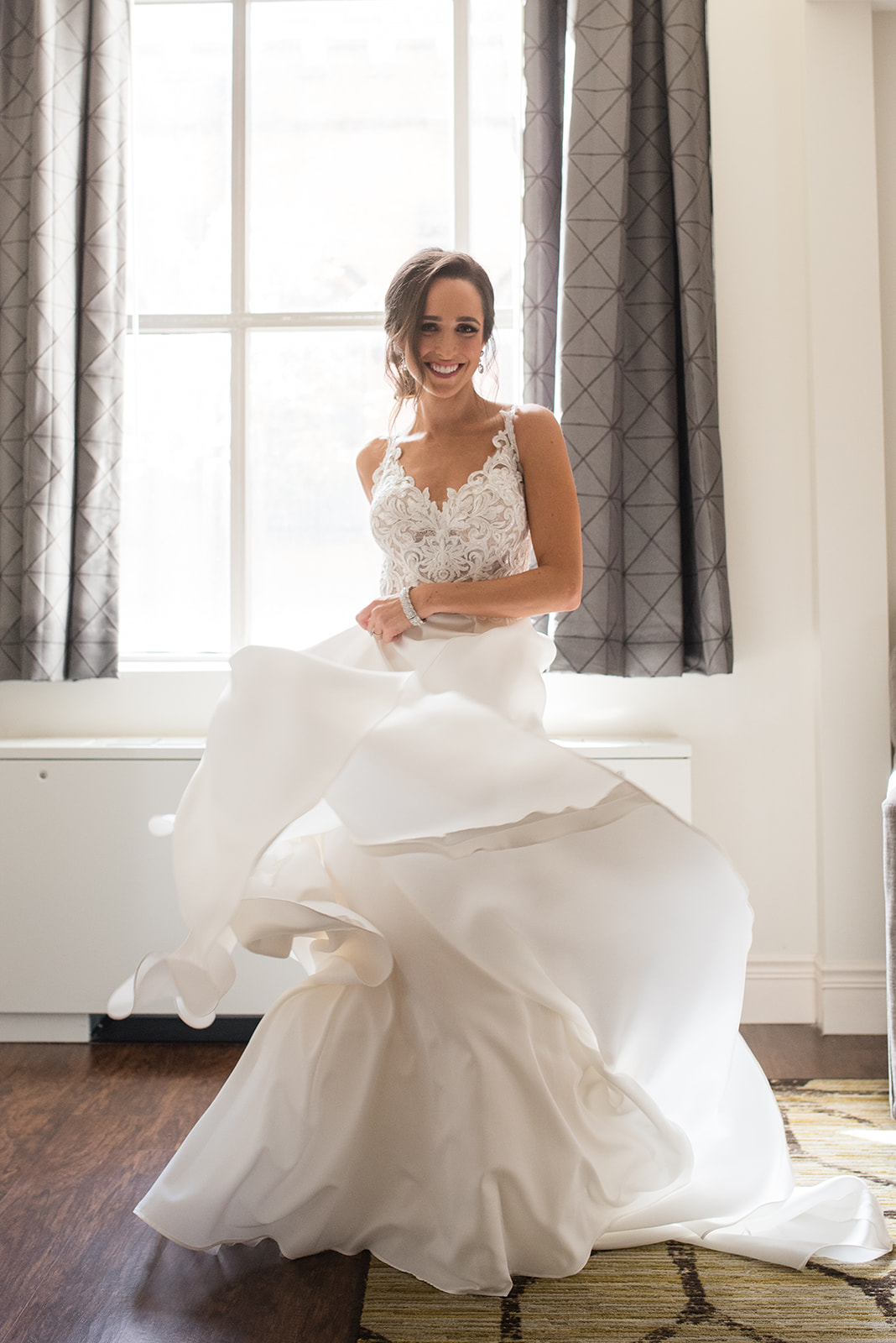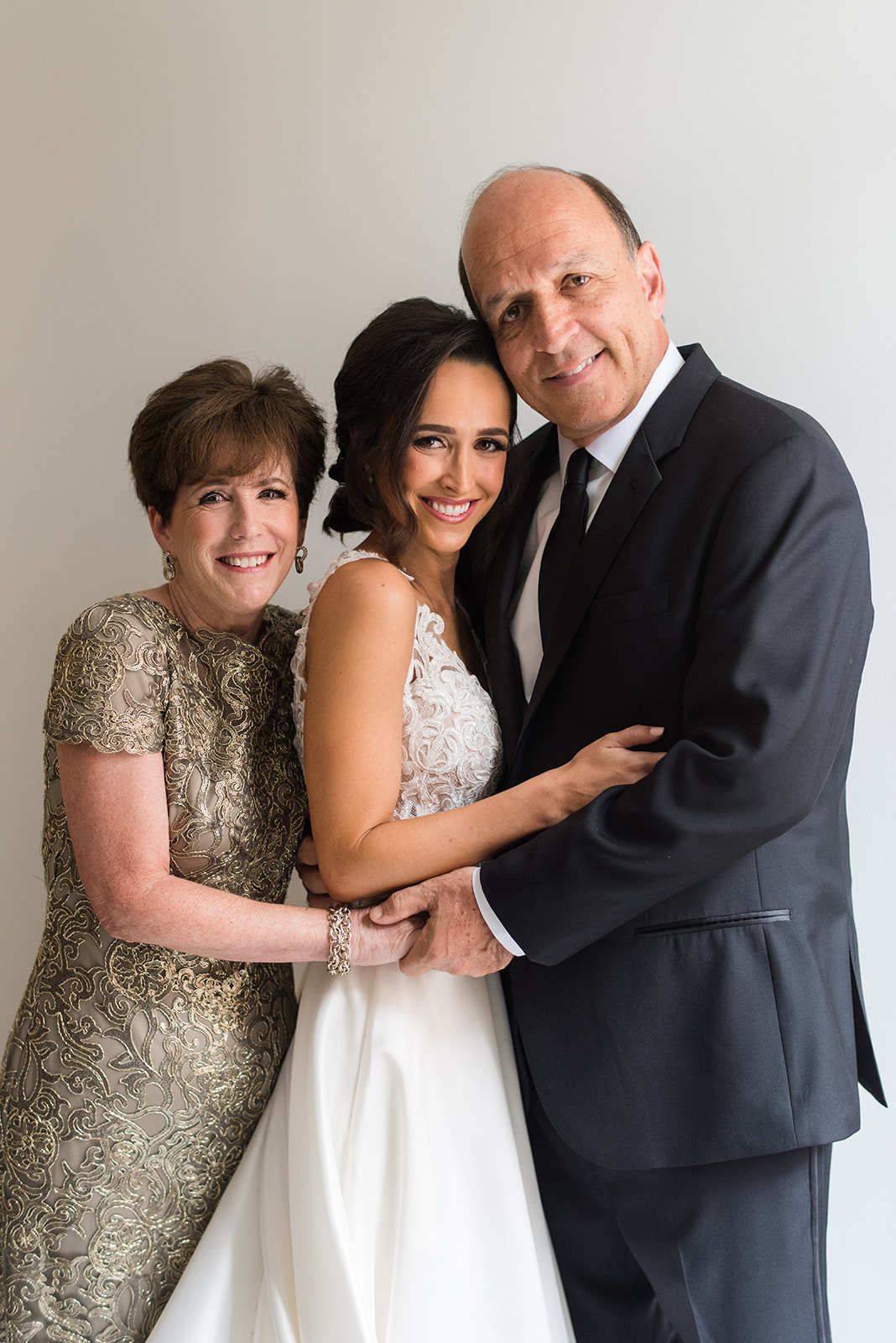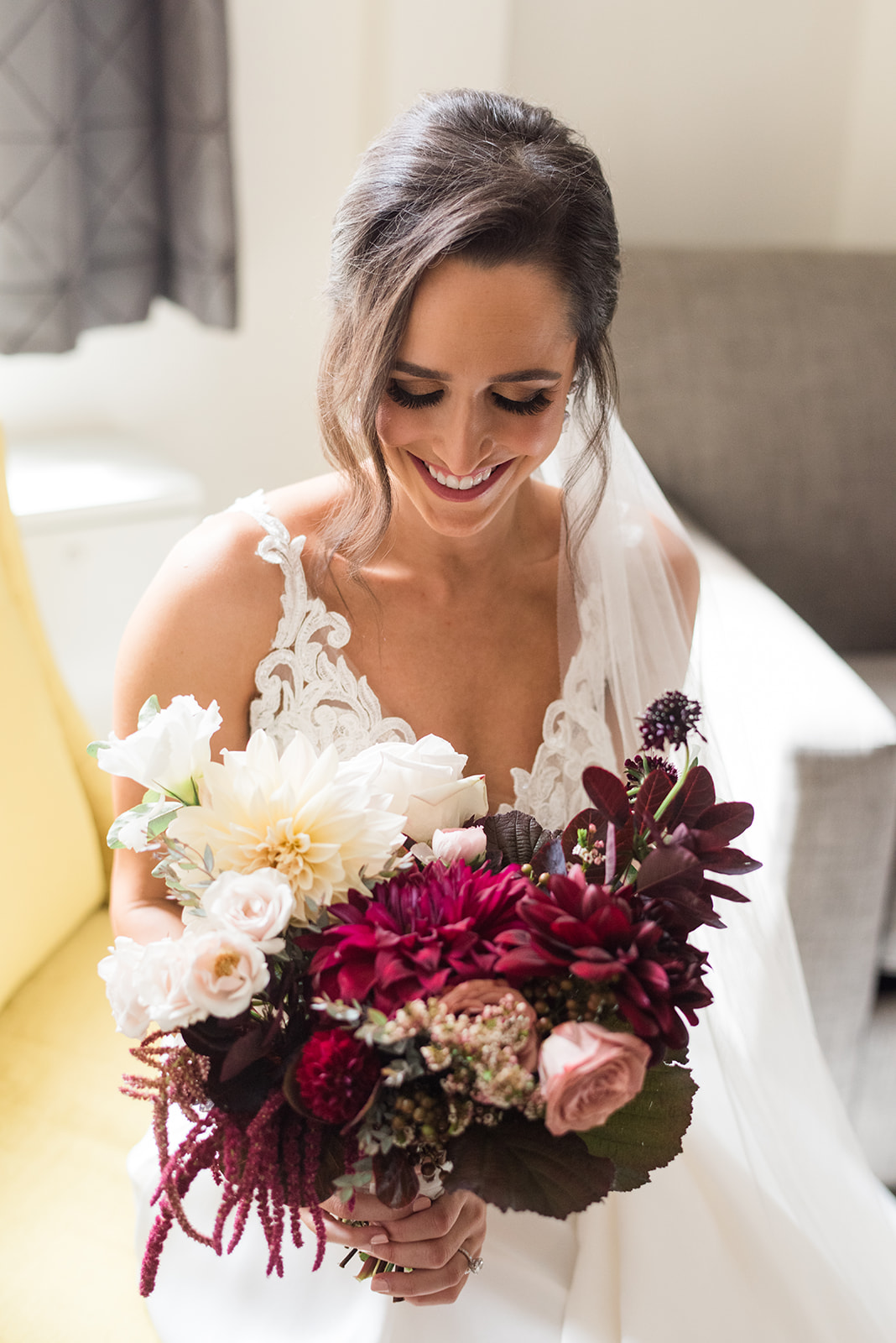 Maryland Wedding Day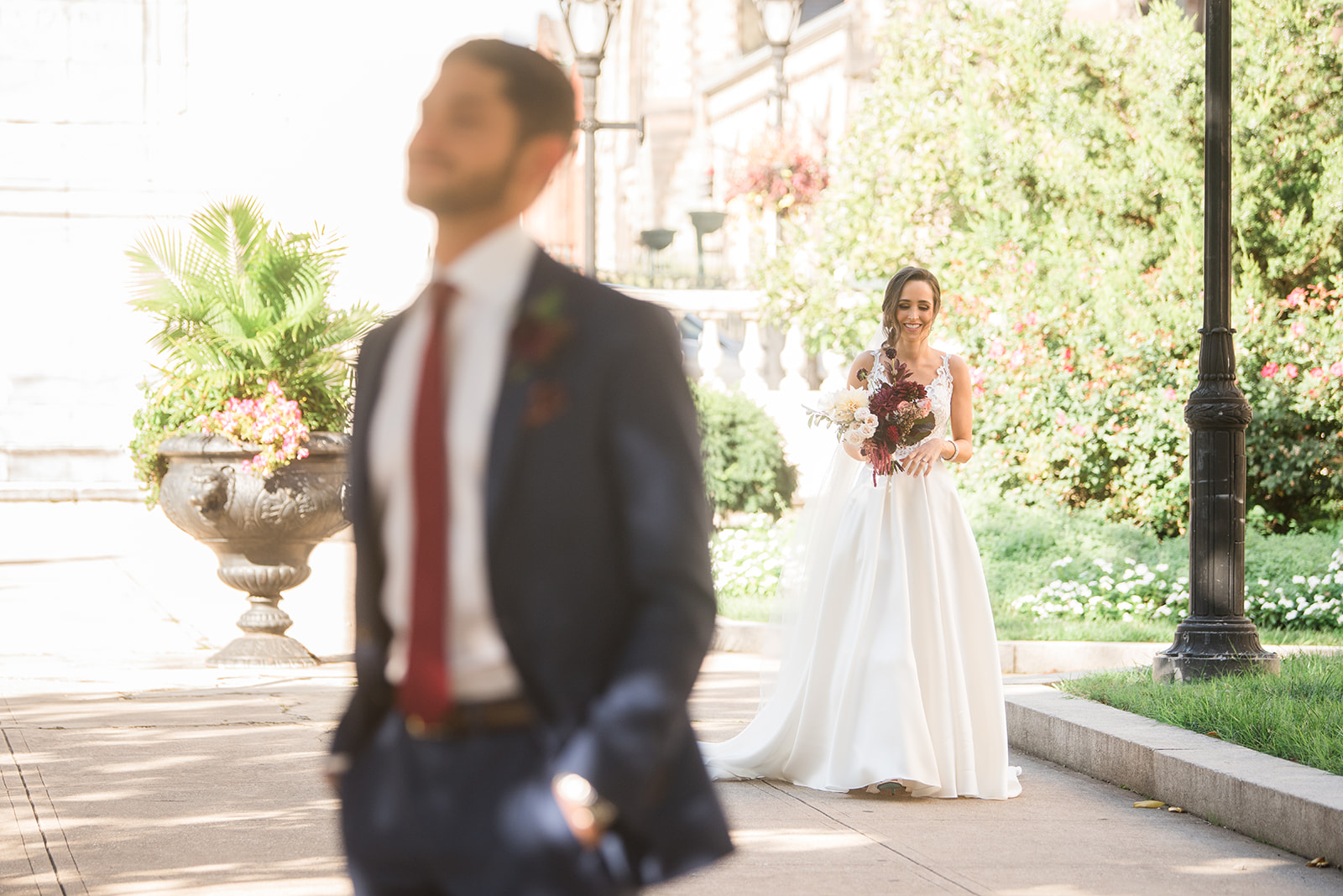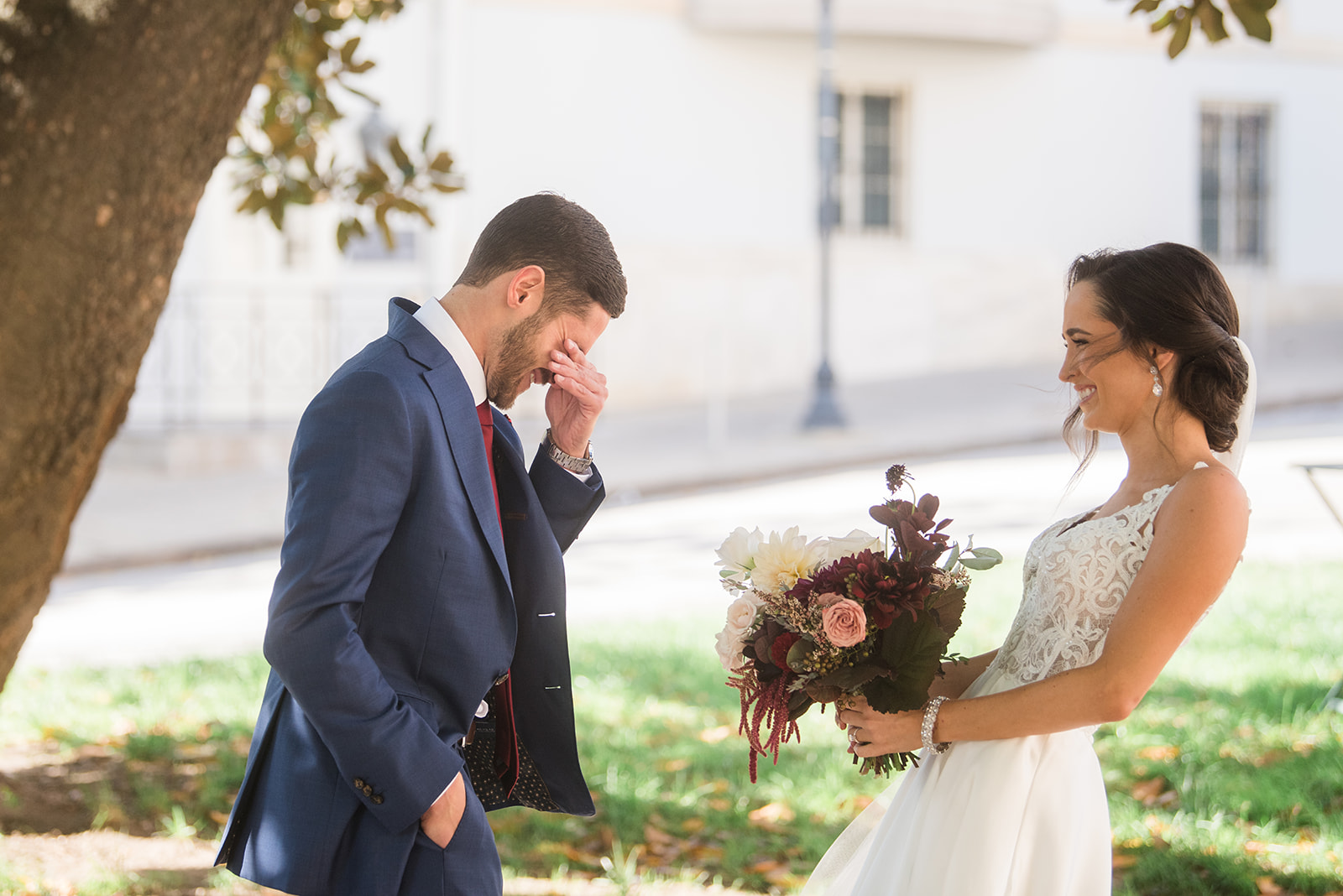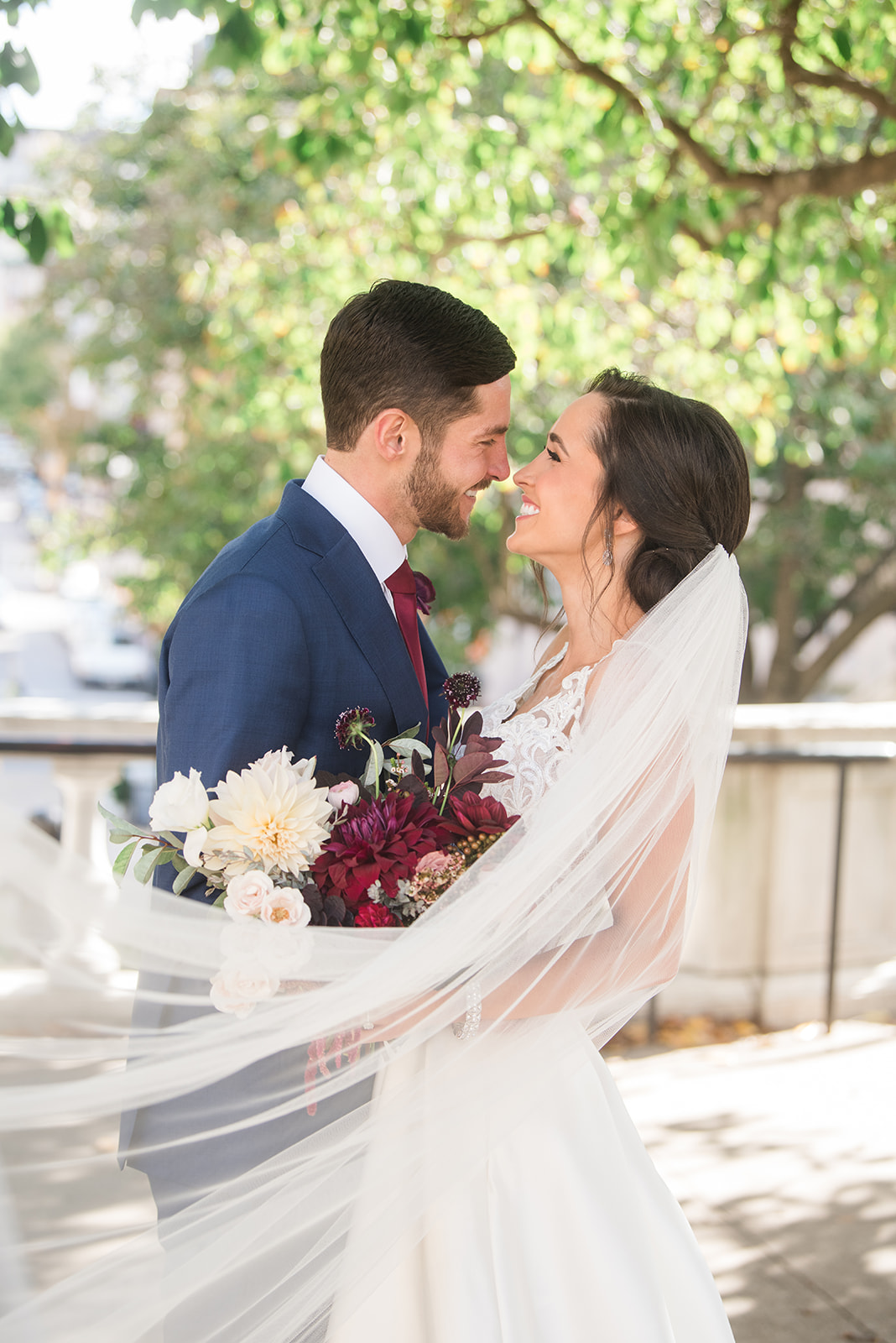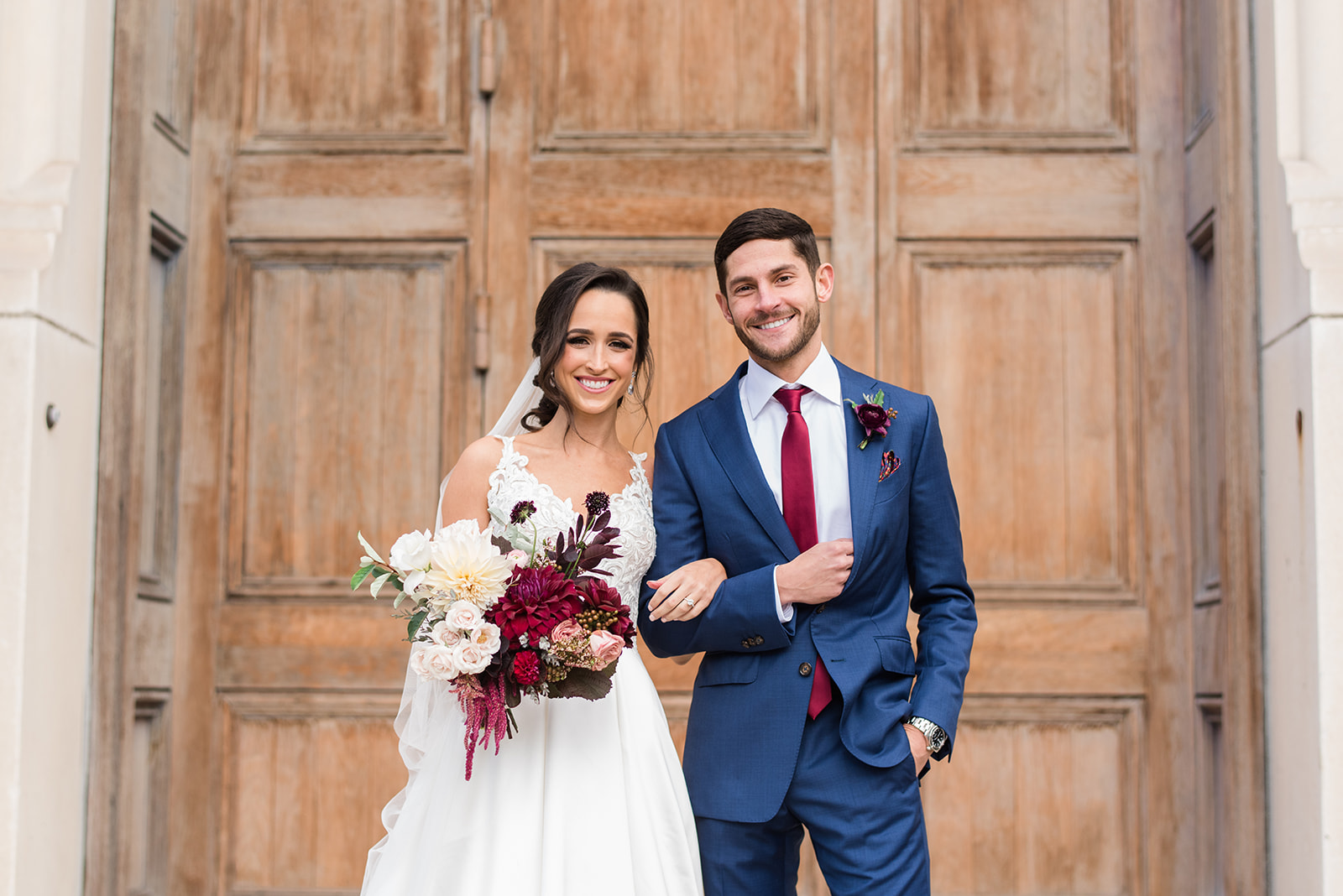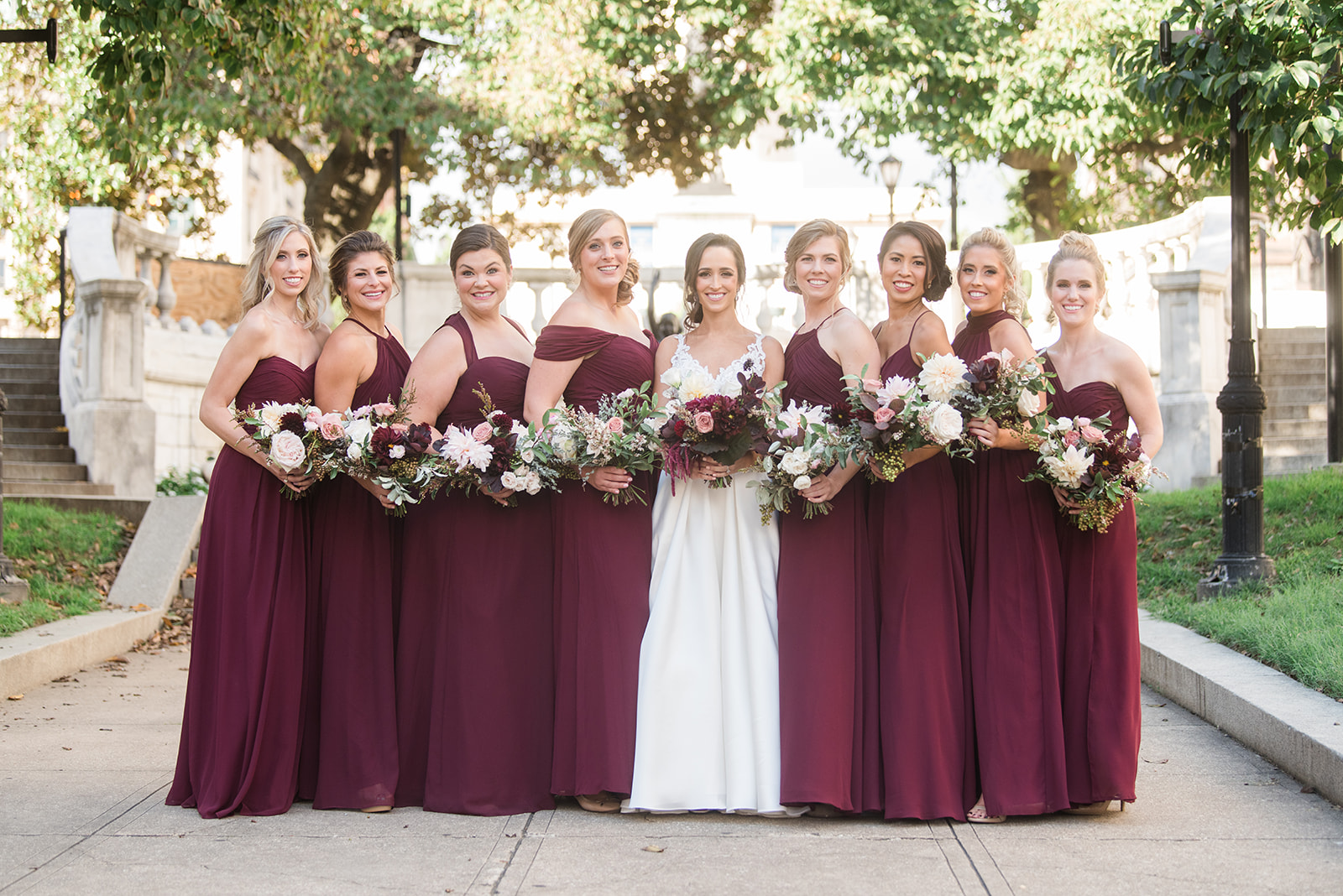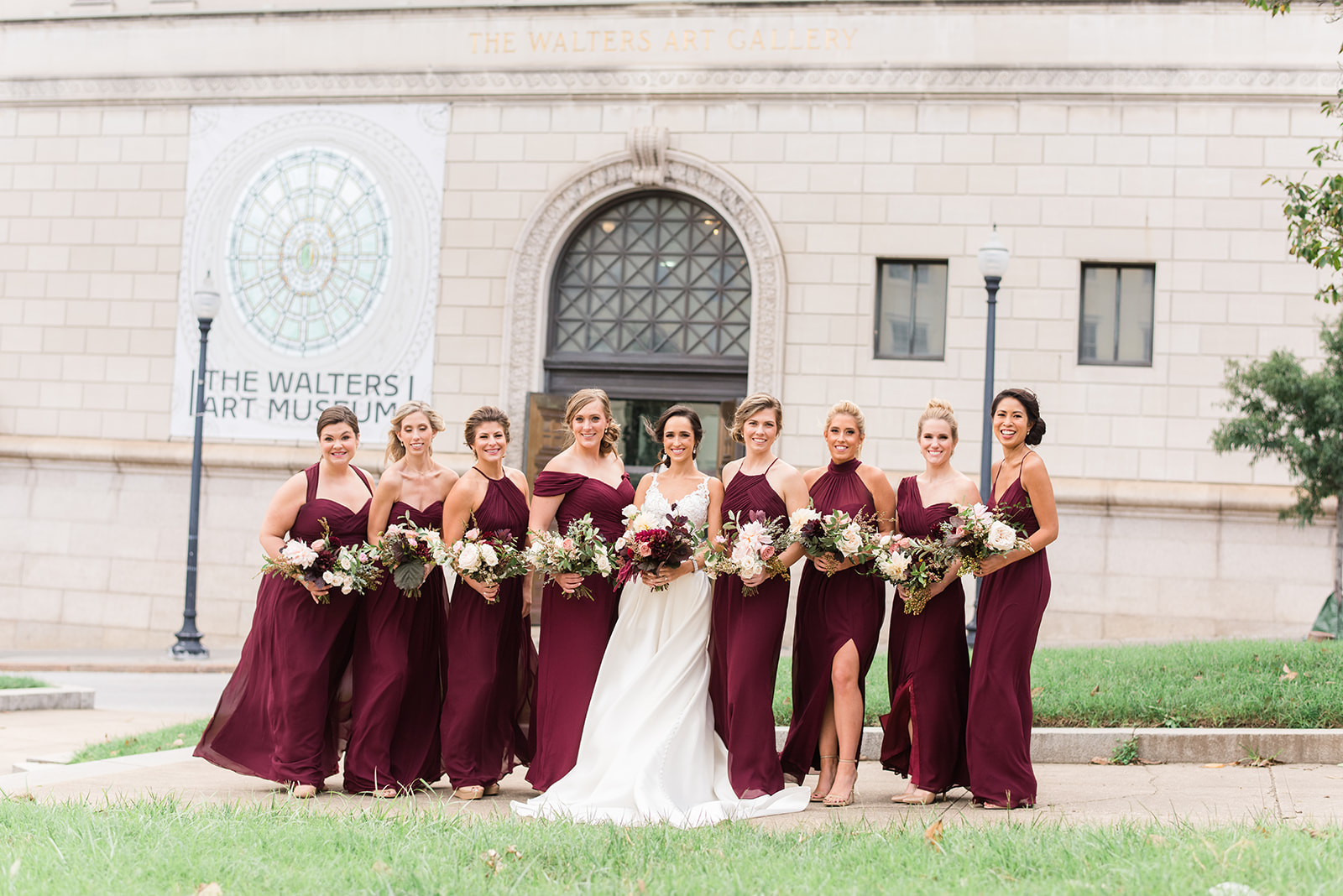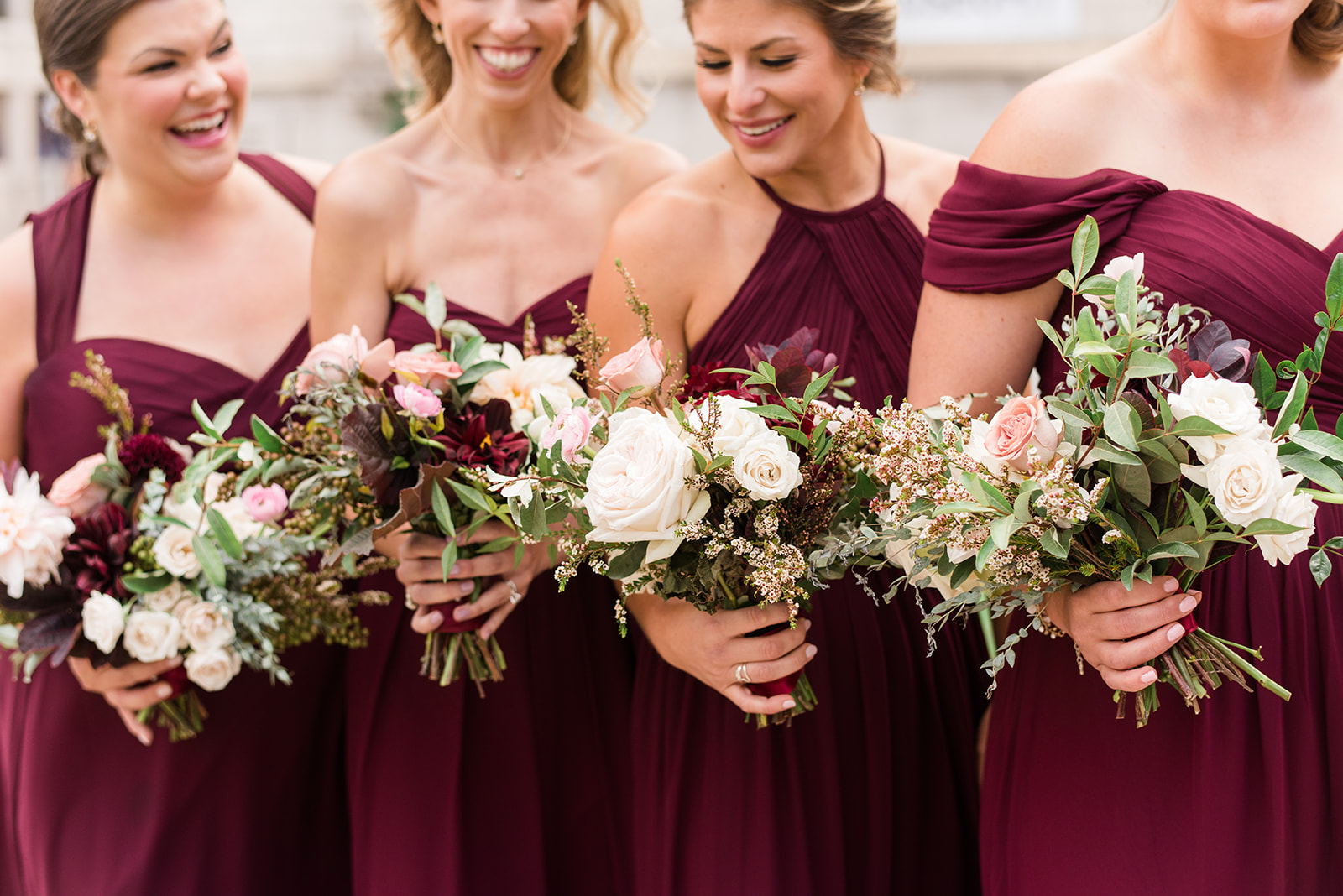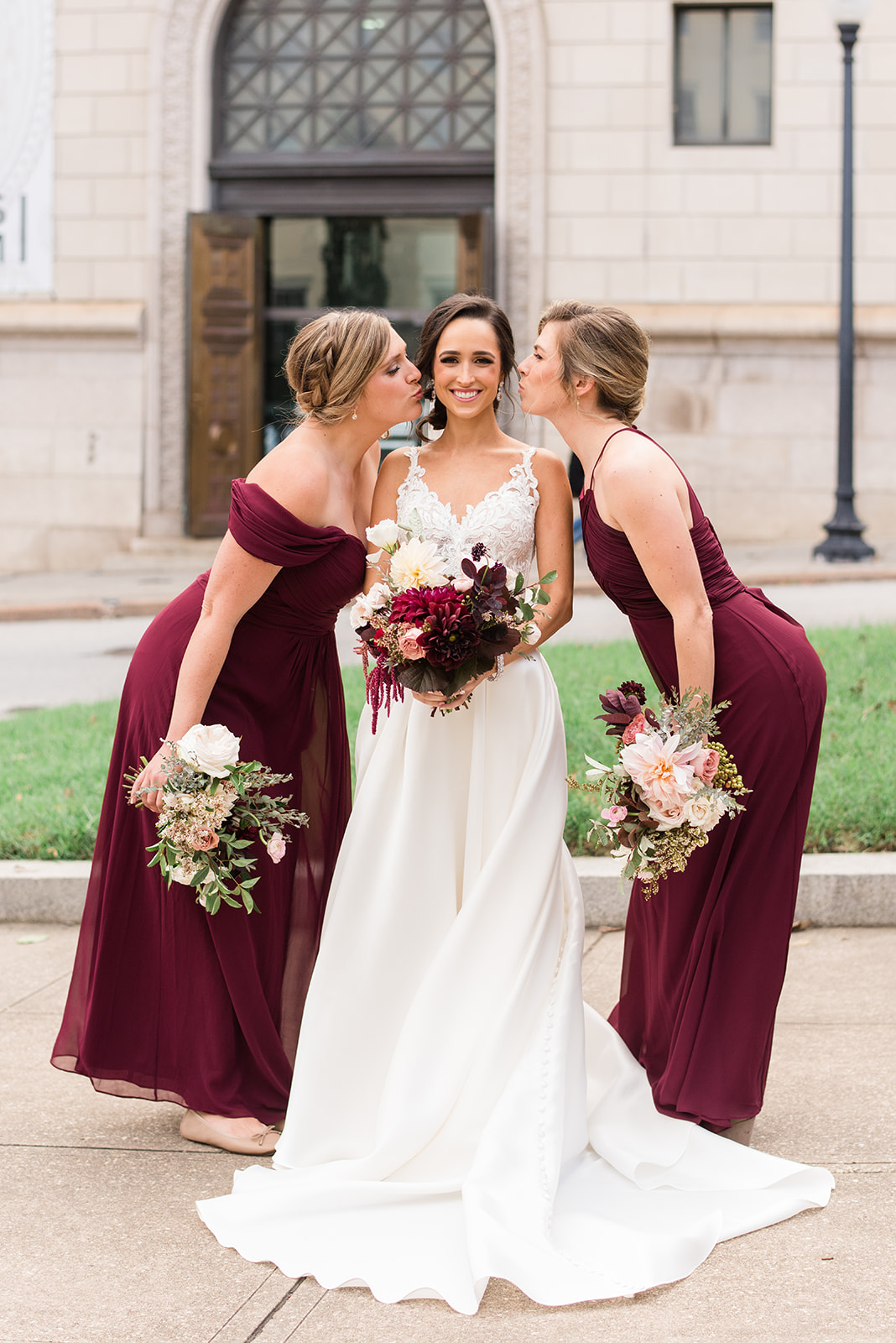 Maryland Wedding Day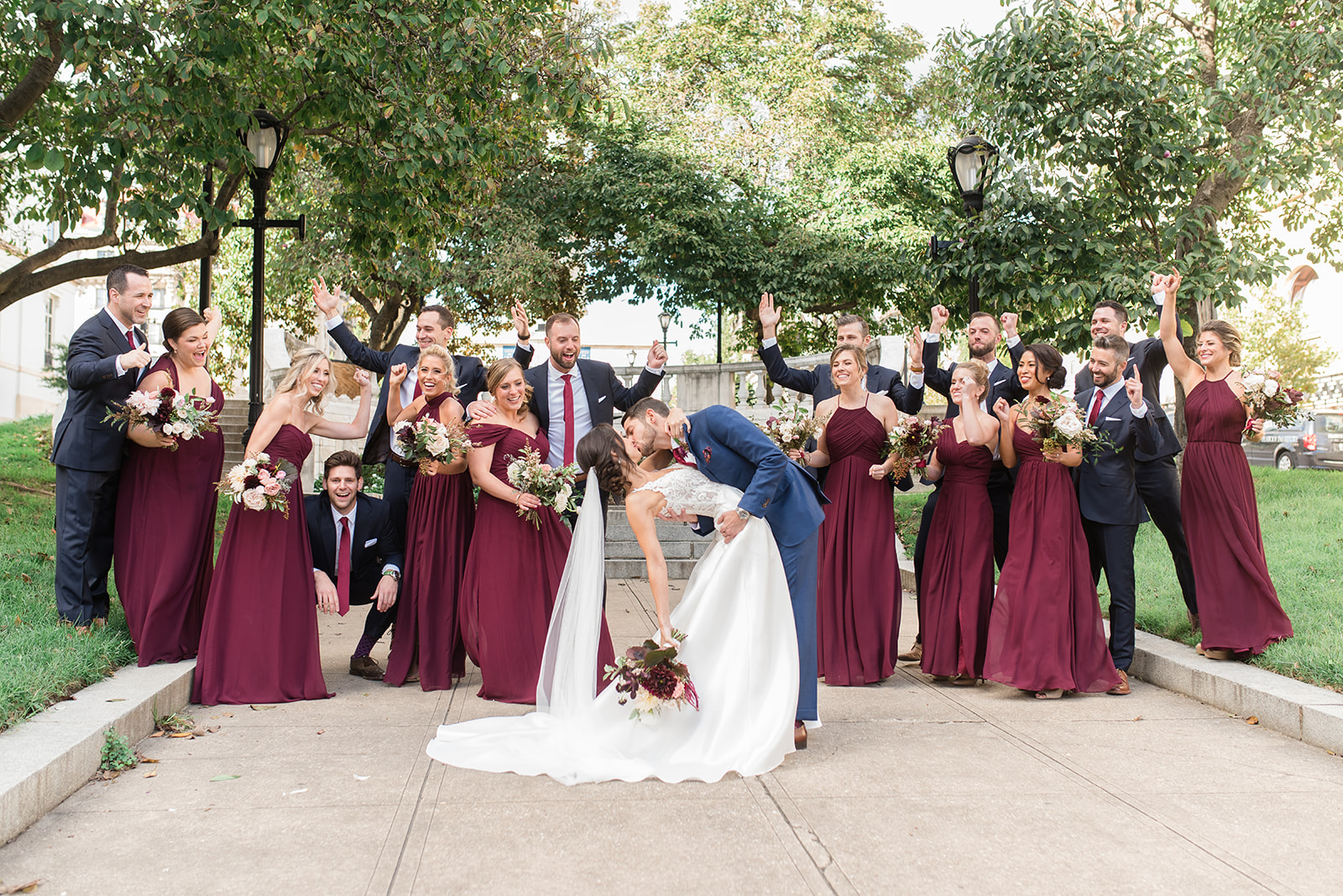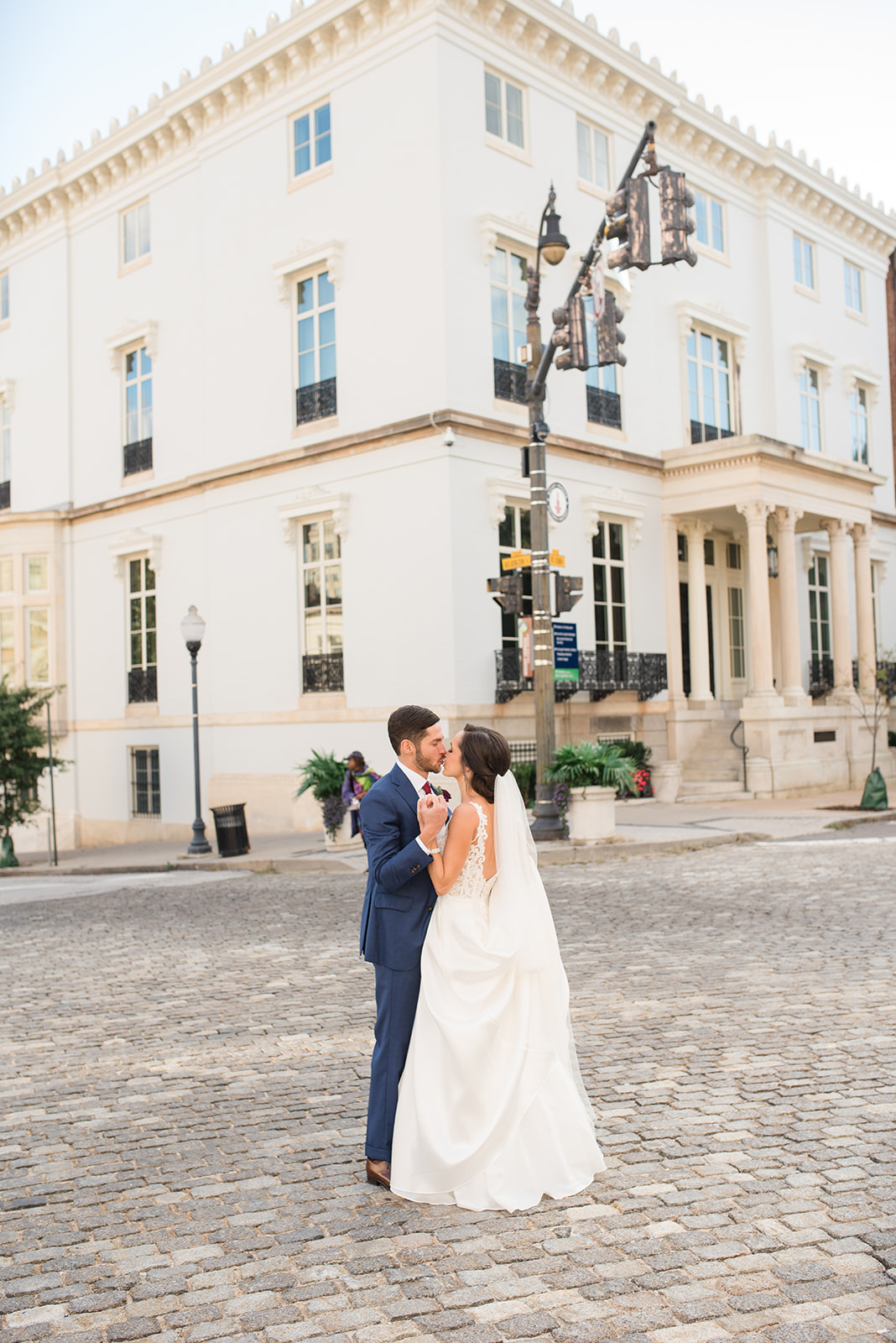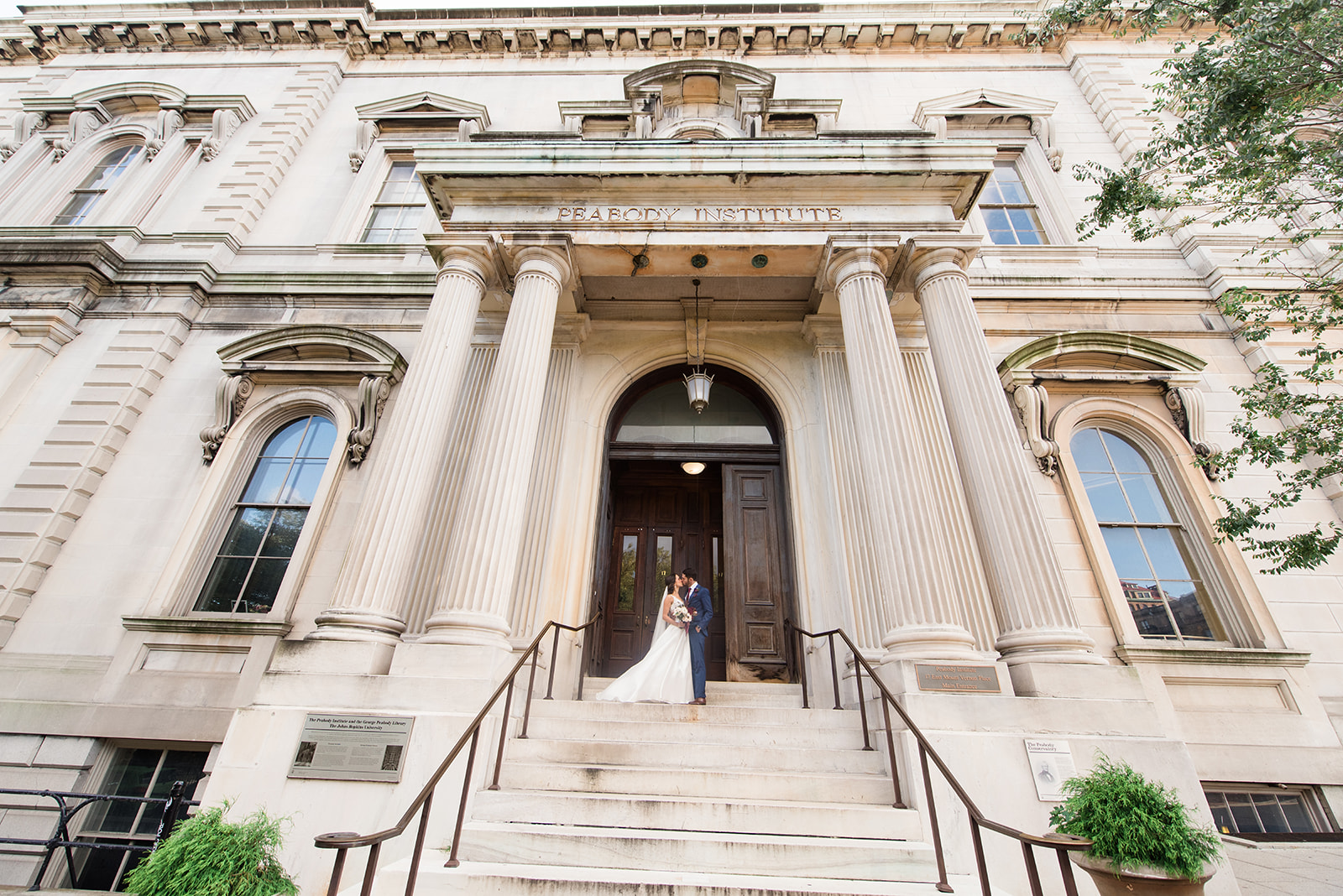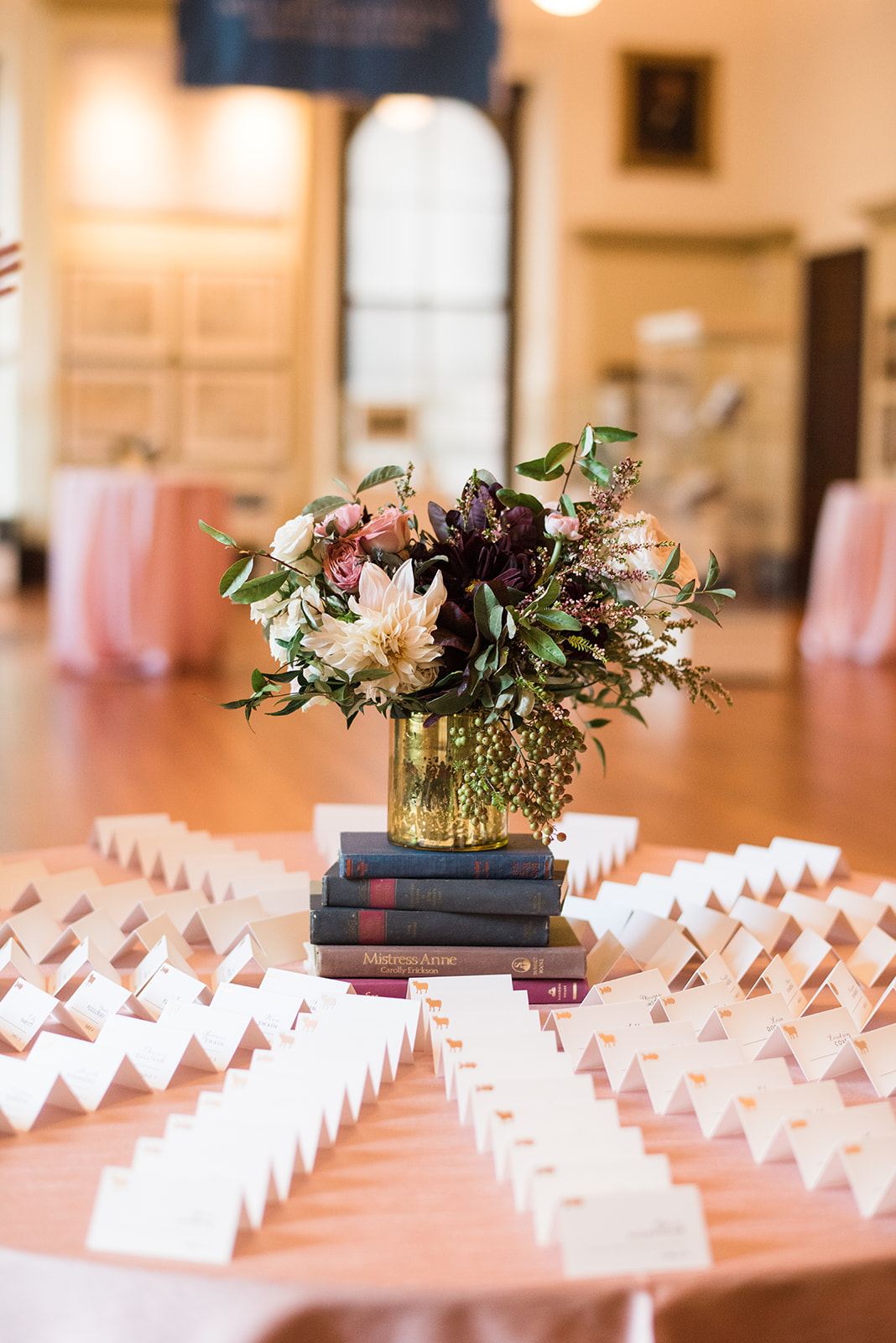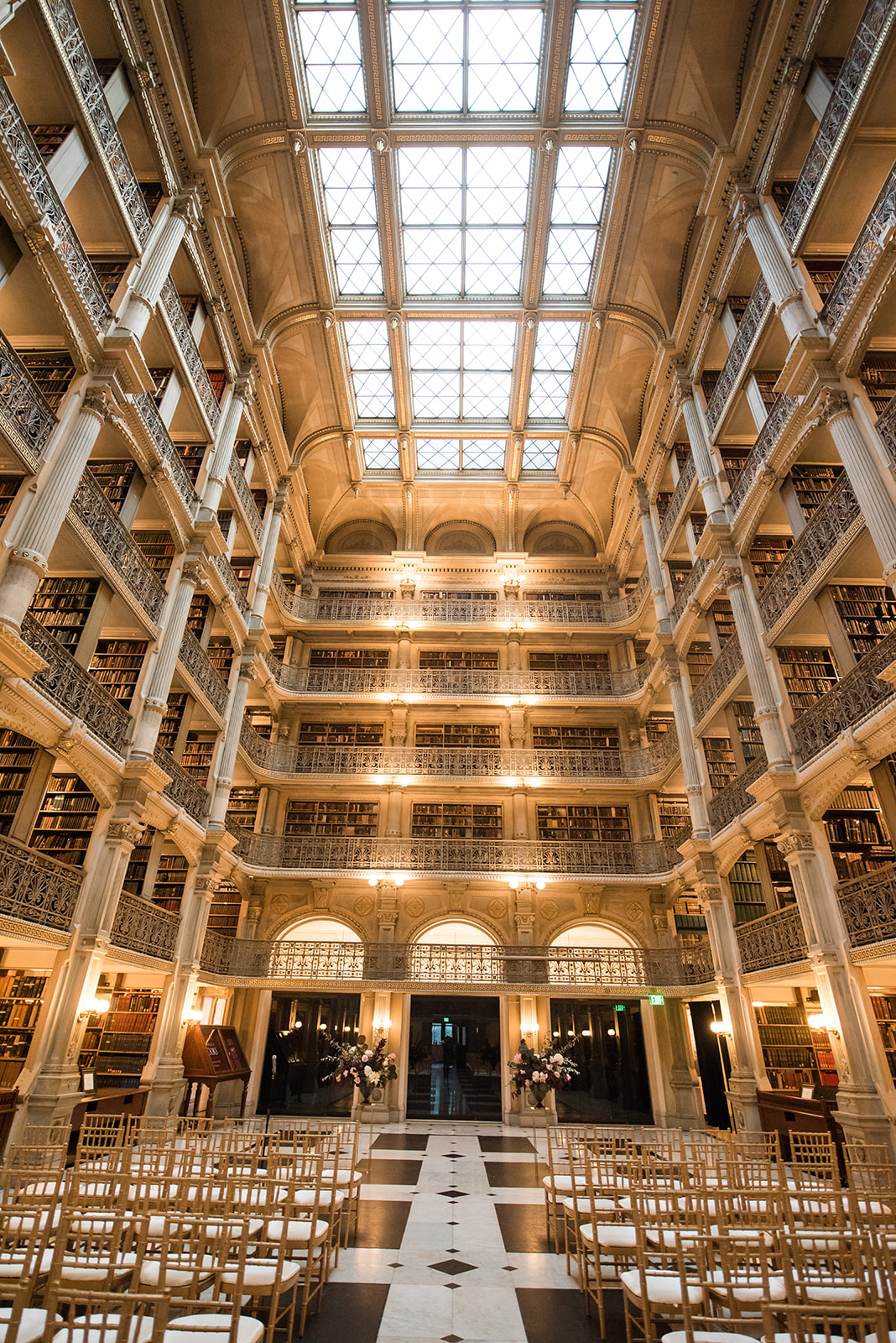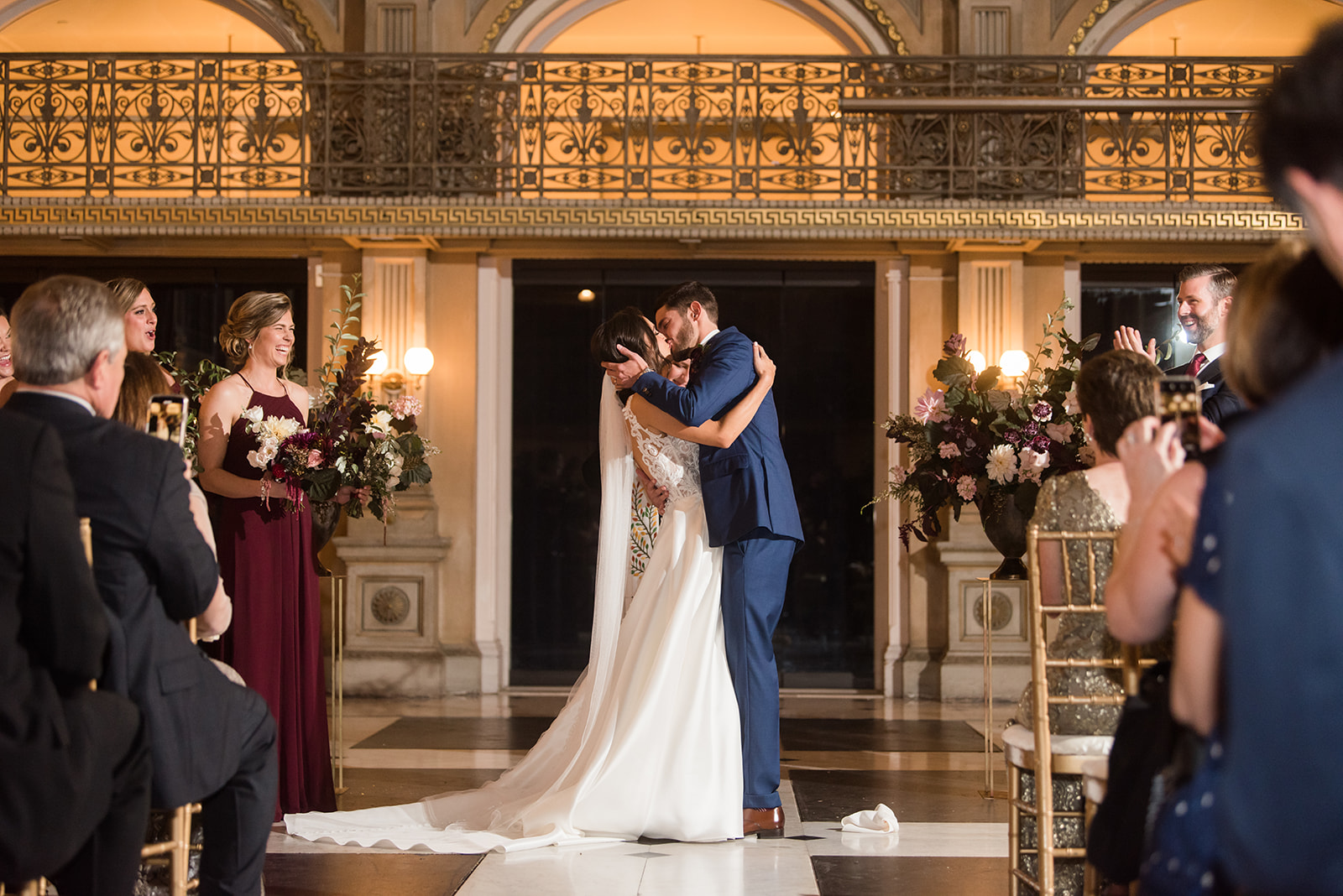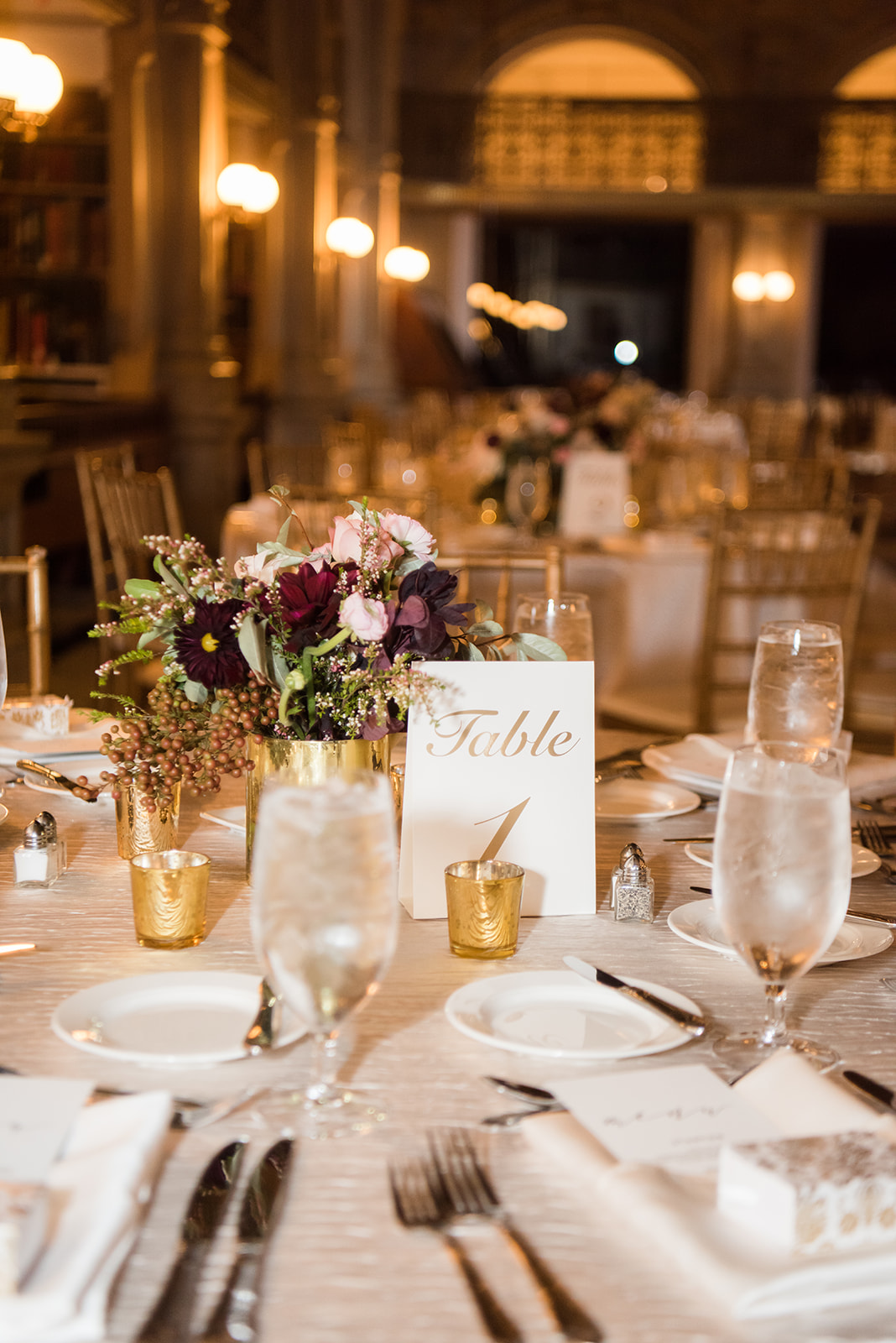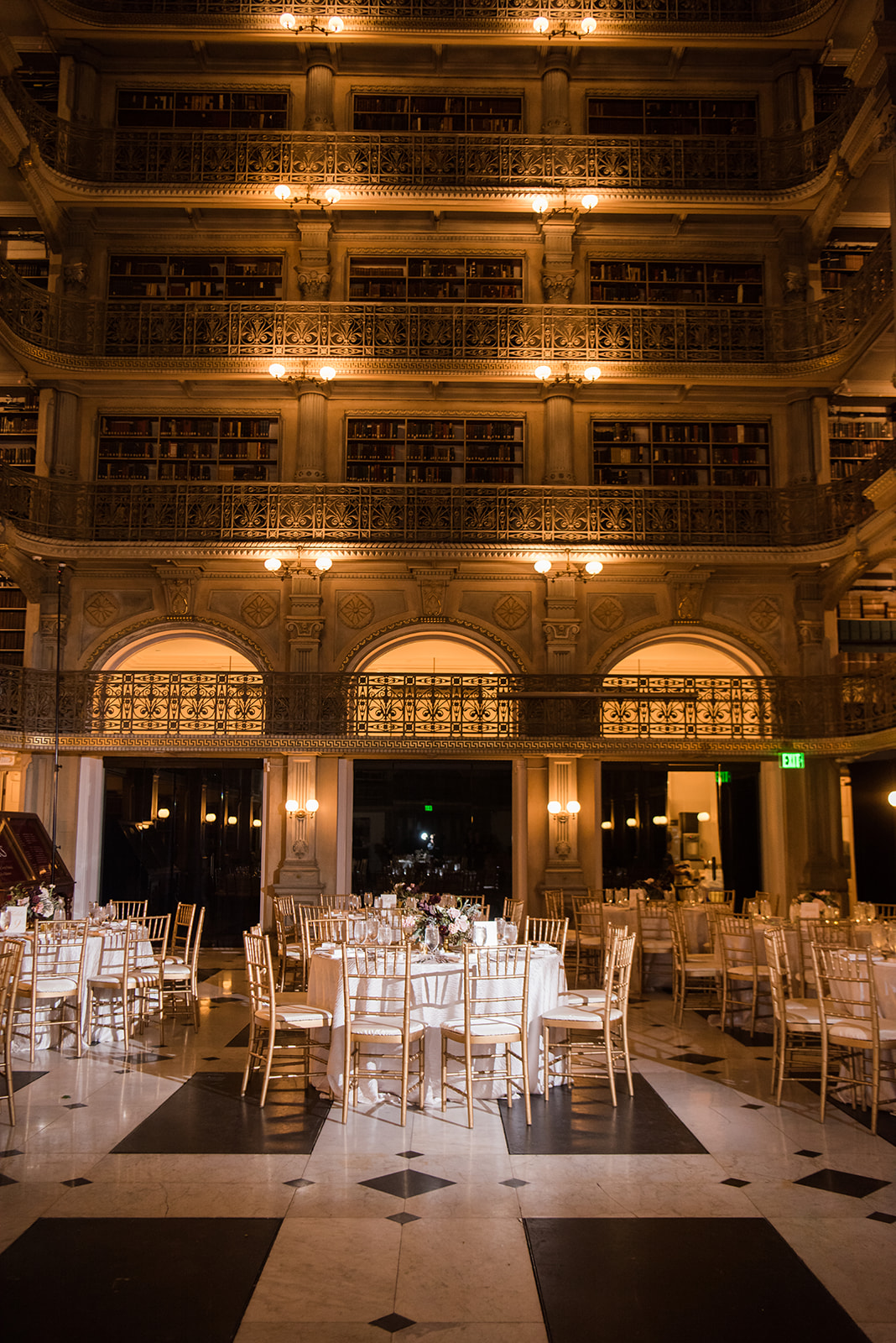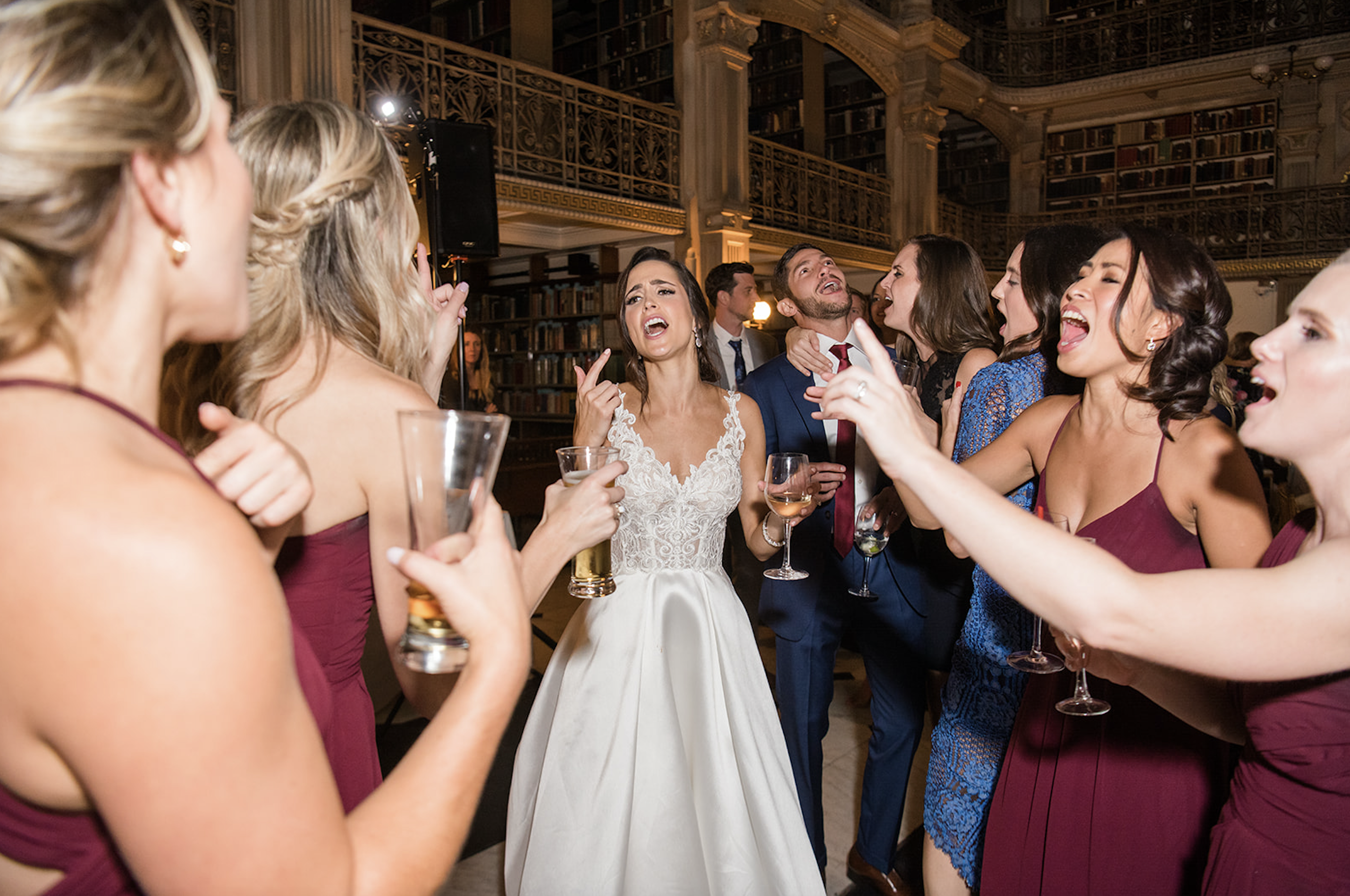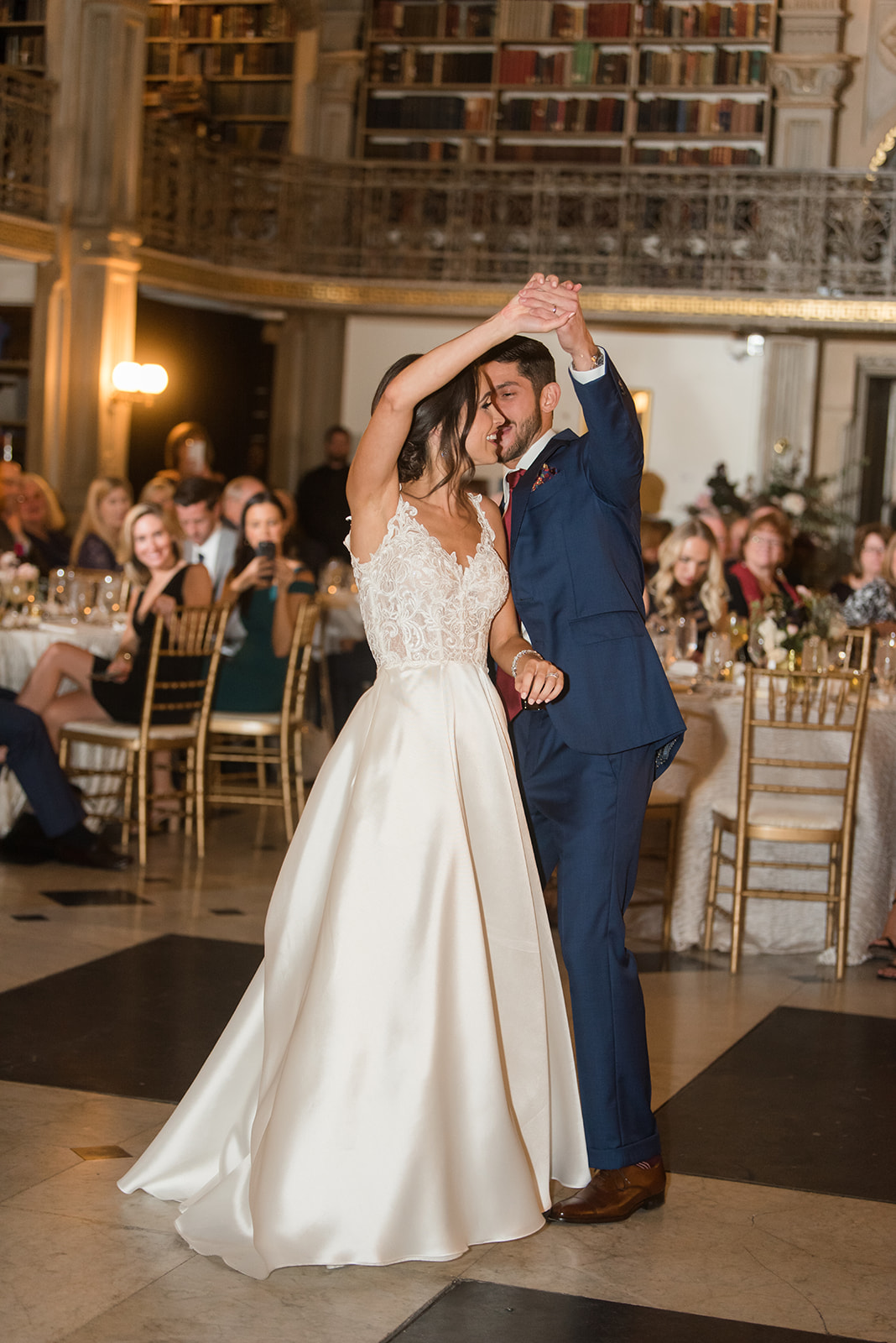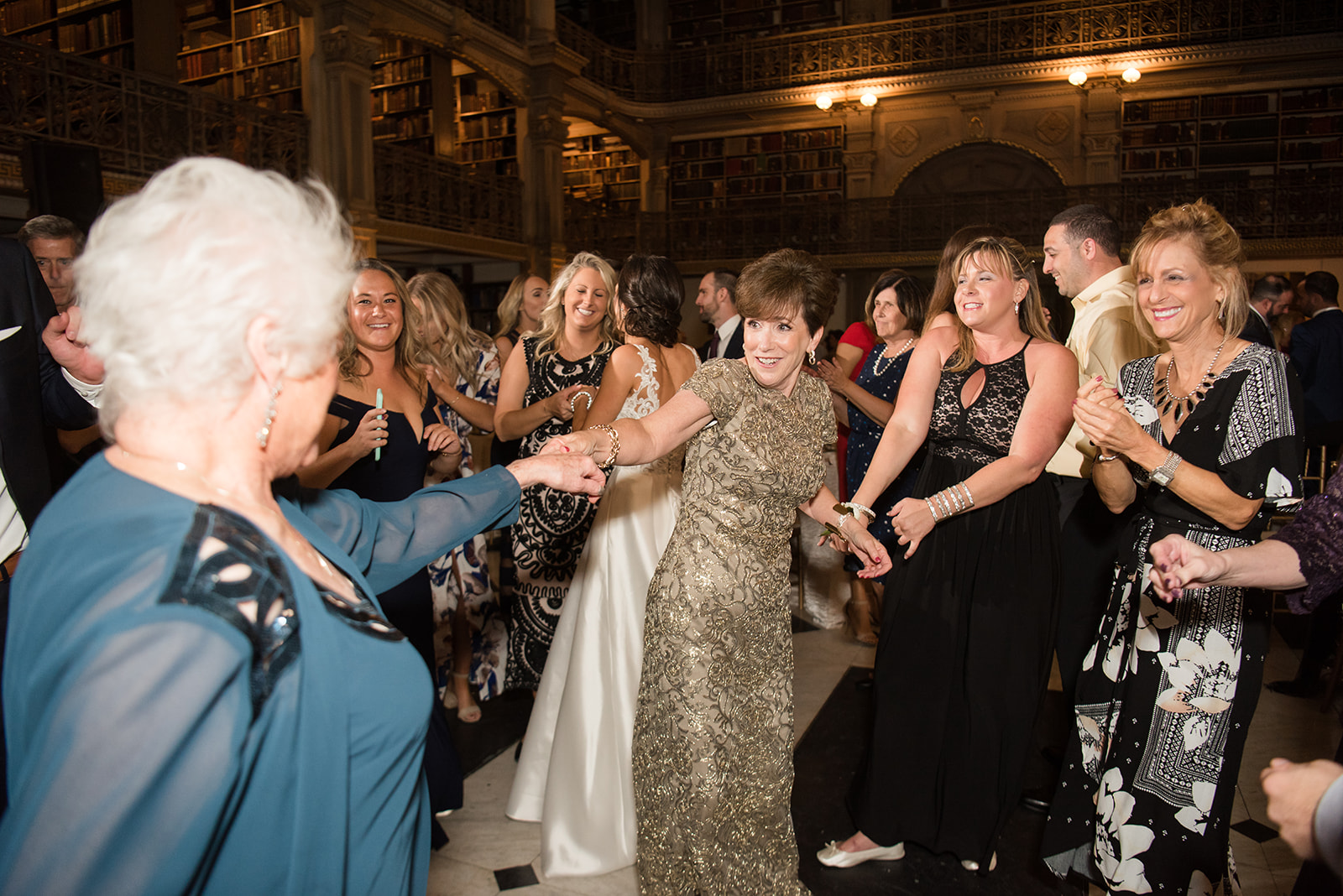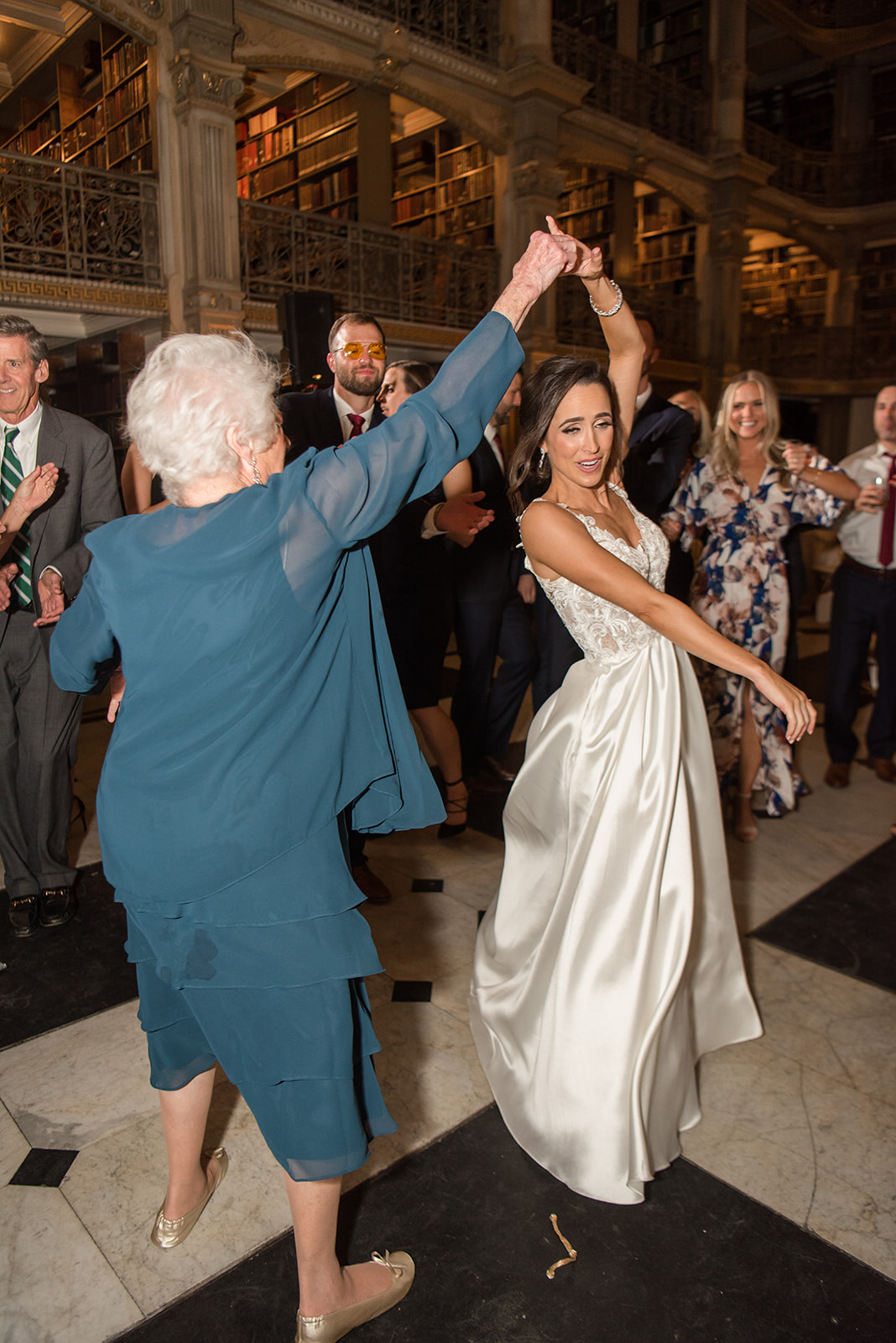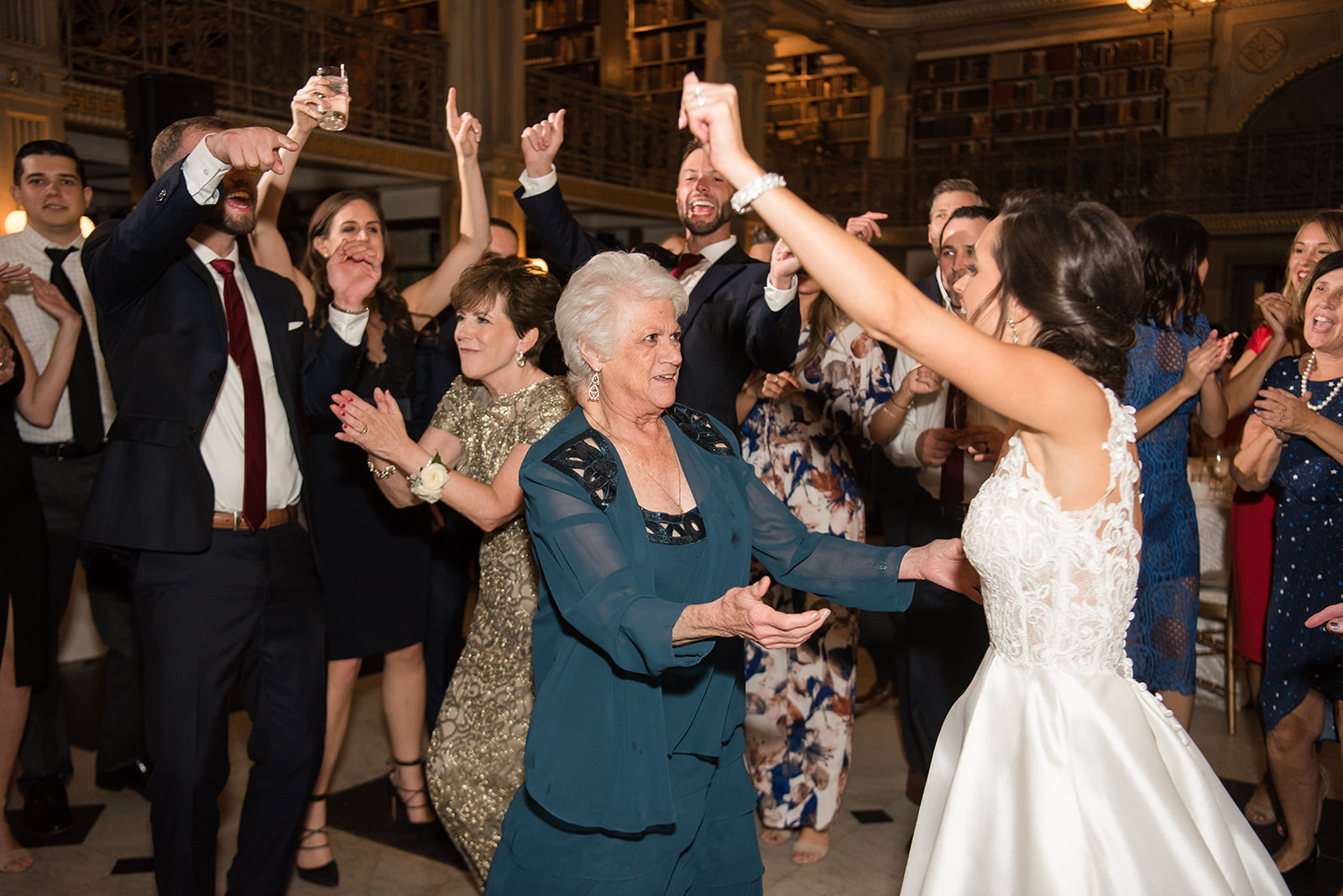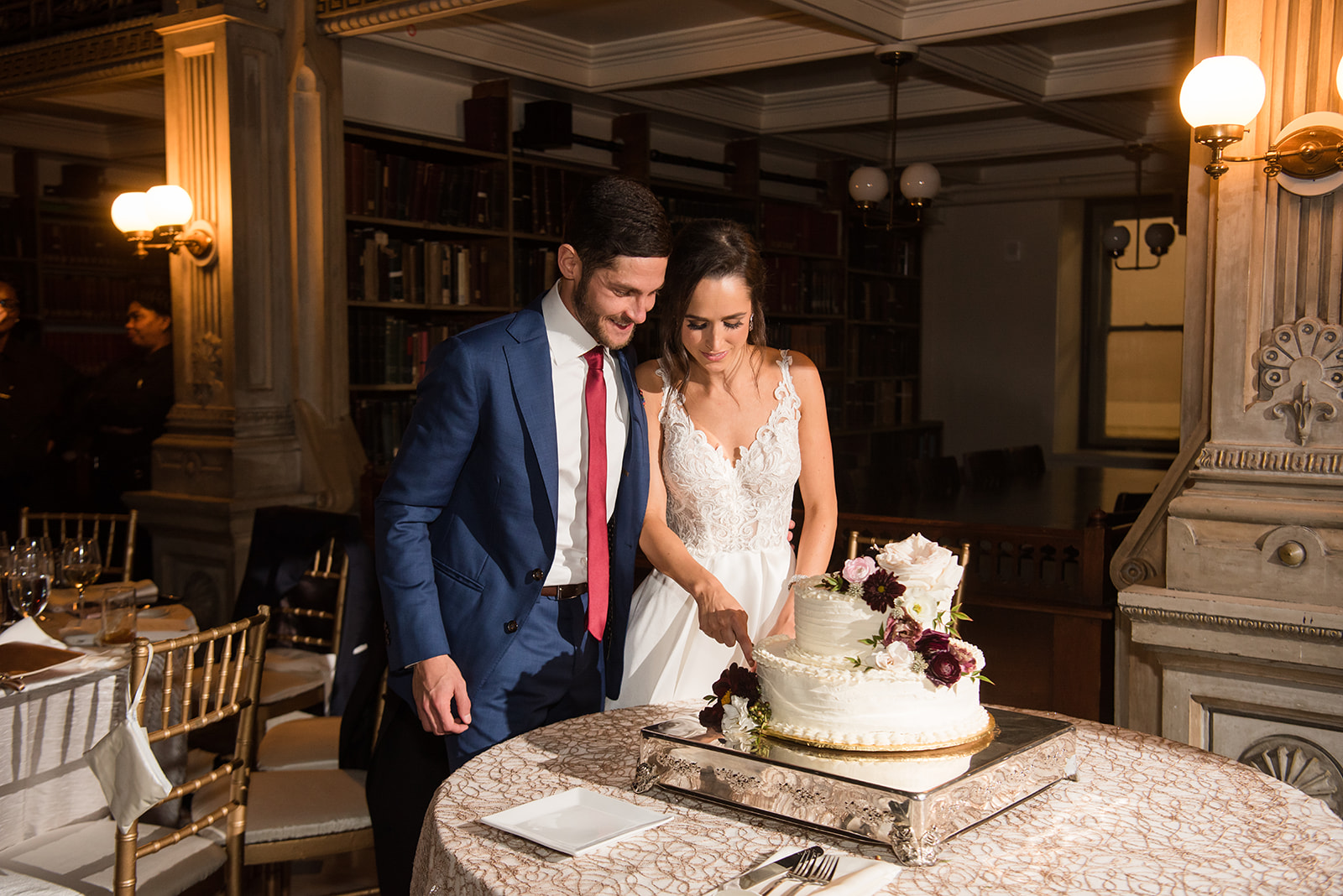 Wedding Vendors:
Photography: Carly Fuller Photo
Foldable Ballet Flats for Weddings: Cinderollies
Wedding Planner: Nouvelle Weddings
Wedding Venue: George Peabody Library
Bridal Shoes: Blue by Betsy Johnson
Bridesmaid Dress: Bill Levkoff
Grooms Shoes: To Boot New York
Table decorations: Steelcut Flower Co.
Wedding Cake: The Classic Catering People
Invitations: Minted
Bridal Dress: Stella York
Grooms Tux/Suit: Beckett & Robb
Rings: Golden Nugget Jewelers
Makeup Artist: Behind the Veil Beauty
Hair Stylist: Behind the Veil Beauty
Florist: Steelcut Flower Co.
DJ/Band: District Remix
Transportation: American Limousine