Are you looking for the perfect fall wedding signature drinks? Well don't fret, we have found some delicious recipes and have shared them below. Spice up your fall wedding with one of these delicious specialty cocktails. Grab a friend and start making some cocktails to try for your big wedding day!
Walnut & Maple Old Fashioned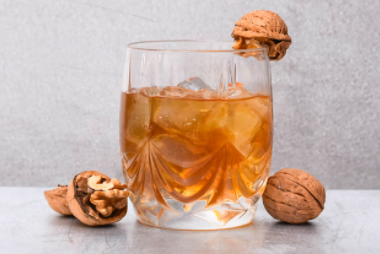 Ingredients:
2 ounces bourbon
¼ ounce of pure maple syrup
3 dashes of walnut bitters
1 cup of ice
Cracked walnut (garnish)
Instructions:
Add all ingredients into mixing glass
Stir to chill and combine ingredients
Strain into serving glass over fresh ice
Garnish with cracked walnut
Photo & Recipe via Vine Pair
Honey Pear Margarita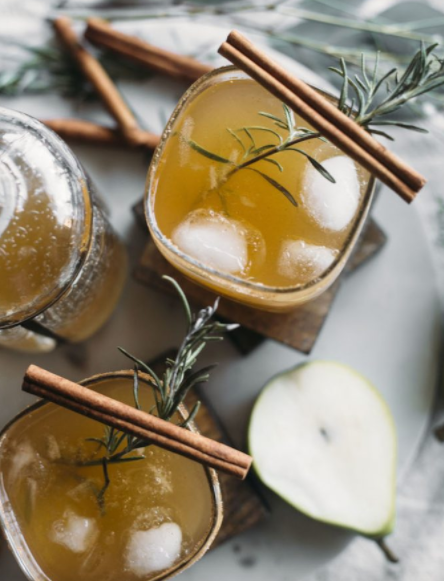 Ingredients:
4 cups pear juice
2 shots tequila
1 shot triple sec
2 tbsp honey
1 rosemary sprig
Optional: ¼ tsp cinnamon
Instructions:
Place ingredients into a container or jug and stir really well.
Put in the refrigerator for at least one hour, allowing the flavors to absorb.
Pour into glasses and enjoy!
Photo & Recipe via The Almond Eater
Salted Caramel White Russian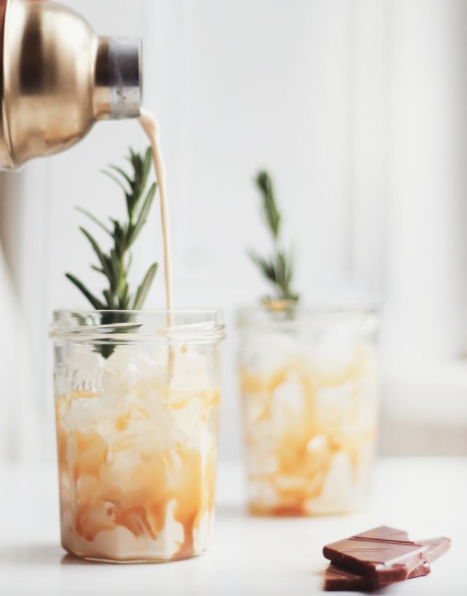 Ingredients:
Ingredients
Salted caramel sauce
Ice
Salt flakes
25ml (one shot) Salted Caramel Irish Cream
25ml Amaretto
75ml (3 shots) of half and half (milk and cream)
Instructions:
Take the caramel sauce and use a teaspoon to slightly drizzle it in the glass, while slowly turning the glass so you get a nice swirled effect.
Fill the glass with ice.
Next, add your liquid ingredients to your cocktail shaker, along with a few cubes of ice. Shake well and strain in to the glasses. Garnish with a spring of rosemary, a bit of chocolate or even a candy cane! Perfection. I even sprinkled on a little salt flakes to complete the taste sensation!
Photo & Recipe via Bloglovin'
Apple Cider Moscow Mules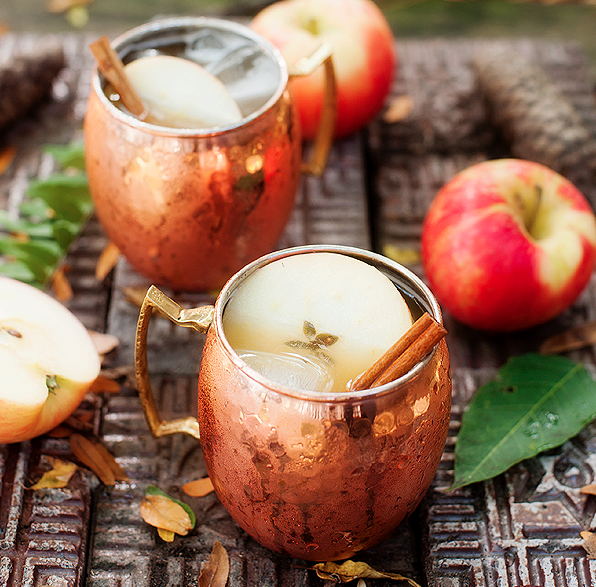 Ingredients:
ice
1⅕oz caramel vodka
3oz apple cider
ginger beer
crisp apple slices and/or cinnamon sticks for garnish (optional)
Instructions:
Fill copper mugs with ice (regular glasses will also work). Poor in vodka and apple cider. Top with ginger beer. Stir with cinnamon stick (or whatever you like to stir with) and garnish if you prefer. Cheers!
Photo & Recipe via Pretty Plain Janes